Are you ready to embark on an electrifying journey? Get your hands dirty and transform a regular bike into an exhilarating electric dirt bike.
In this step-by-step guide, you'll discover the tools and materials needed, select the perfect frame, and install a powerful electric motor and battery.
Wire up the electrical components, mount the brakes and suspension, and choose the ideal wheels and tires.
Fine-tune your creation and experience the thrill of a lifetime on your very own eco-friendly ride.
Let's get started!
Key Takeaways
Choose the right tires and maintain them properly for optimal traction and safety.
Adjust the suspension settings according to the manufacturer's recommendations for a smoother ride.
Consider the benefits of electric dirt bikes such as zero emissions, instant torque, and lower maintenance requirements.
Test and fine-tune the electric dirt bike's suspension for improved handling and comfort.
Gather the Necessary Tools and Materials
First, gather all the necessary tools and materials for the project. You'll need a wrench, pliers, wire cutters, a soldering iron, electrical tape, a multimeter, a battery pack, an electric motor, a throttle, a controller, and various screws and bolts.
It's important to have all these items ready before you begin assembling your electric dirt bike. The wrench and pliers will be used for tightening and loosening bolts, while the wire cutters and soldering iron will be necessary for connecting the electrical components. The multimeter will help you check for any electrical issues during the assembly process.
Once you have gathered all the tools and materials, you can move on to the next step: choosing a suitable bike frame.
Choose a Suitable Bike Frame
When choosing a suitable frame, it's important to consider factors such as durability and weight. The frame serves as the foundation of your electric dirt bike, providing stability and support. To help you make an informed decision, here is a comparison table showcasing three popular frame options:
| Frame Material | Durability | Weight |
| --- | --- | --- |
| Steel | High | Heavy |
| Aluminum | Moderate | Light |
| Carbon Fiber | High | Ultra-Light |
Steel frames offer excellent durability but can be heavy, which may affect maneuverability. Aluminum frames strike a balance between durability and weight, making them a popular choice. Carbon fiber frames provide the highest level of durability while being extremely lightweight. Consider your riding style and preferences when selecting the right frame for your electric dirt bike.
Now that you have chosen a suitable frame, it's time to select the right electric motor and battery.
Select the Right Electric Motor and Battery
Now that you've chosen a suitable frame, it's important to consider the right electric motor and battery for your electric dirt bike. Here are four key factors to help you make the best decision:
Power: Select an electric motor with sufficient power to meet your riding needs. A higher power rating will provide better acceleration and top speed.

Torque: Look for a motor that offers high torque, as it will ensure better off-road performance and climbing ability. This will give you the necessary force to tackle challenging terrains.

Efficiency: Opt for an electric motor that is energy-efficient. This will extend your battery life and allow for longer rides without needing to recharge frequently.

Battery Capacity: Consider the capacity of the battery, which determines how far you can ride before needing to recharge. A larger battery capacity will provide a longer range.
Install the Motor and Battery
To begin installing the motor and battery, you'll need to gather the necessary tools and equipment. Below is a table outlining the required items:
| Tools | Equipment |
| --- | --- |
| Wrench | Motor |
| Screwdriver | Battery |
| Allen key set | Mounting brackets |
| Wire cutters | Wiring harness |
| Wire strippers | Battery charger |
| Electrical tape | |
First, ensure that the motor and battery are compatible with your electric dirt bike. Then, using the mounting brackets, attach the motor securely to the frame. Connect the wiring harness to the motor and battery, making sure the connections are tight and secure. Use the wire cutters and strippers to trim and strip the wires as needed. Finally, use electrical tape to secure any exposed wires and prevent them from coming loose. With the motor and battery installed, you can now move on to wiring the electrical components without delay.
Wire the Electrical Components
Start by checking the compatibility of your motor and battery. Then, securely connect the wiring harness to both components. This step is crucial to ensure proper functioning of your electric dirt bike. Here's what you need to do:
Inspect the wiring harness for any damage or frayed wires. Replace if necessary.
Match the connectors on the wiring harness with the corresponding connectors on the motor and battery.
Carefully plug in the connectors, making sure they are fully seated and secure.
Use zip ties or electrical tape to neatly bundle and secure the wiring harness, preventing it from getting tangled or damaged during operation.
With the electrical components properly wired, you are now ready to move on to installing the controller and throttle. This will allow you to control the speed and power of your electric dirt bike effortlessly.
Install the Controller and Throttle
Once you've completed wiring the electrical components, it's time to install the controller and throttle for easy speed and power control. The controller is responsible for regulating the electric current flow from the battery to the motor, while the throttle allows you to control the bike's speed. To install these components, follow the steps below:
| Step | Procedure |
| --- | --- |
| 1 | Locate the controller mounting area near the battery. |
| 2 | Secure the controller using bolts or mounting brackets. |
| 3 | Connect the wires from the battery and motor to the controller. |
Mount the Brakes and Suspension
Now that you've finished installing the controller and throttle, it's time to focus on mounting the brakes and suspension for improved safety and handling.
Begin by selecting a set of high-quality brakes that are designed specifically for off-road use. Look for disc brakes, as they offer better stopping power and heat dissipation compared to drum brakes.
Make sure to install both front and rear brakes for optimal braking performance.
Next, install the suspension system to enhance the bike's ability to absorb bumps and maintain stability. Choose a durable and adjustable suspension system that suits your riding style and terrain.
Install the front forks and rear shock absorbers to ensure a smooth ride and maximum control.
Lastly, fine-tune the suspension settings according to your weight and riding preferences.
By mounting the brakes and suspension properly, you'll experience improved safety and handling on your electric dirt bike, making your rides more enjoyable and controlled.
Now, let's move on to the next section, where you'll learn how to choose and install the wheels and tires.
Choose and Install the Wheels and Tires
To enhance your ride and optimize performance, it's essential to carefully select and install the appropriate wheels and tires for your off-road adventures.
When it comes to choosing wheels, consider factors such as size, material, and design. Opt for durable materials like aluminum or carbon fiber to withstand rugged terrains.
Additionally, selecting the right tire is crucial for traction and control. Look for tires with aggressive treads to tackle various surfaces and weather conditions.
Once you've made your selection, ensure proper installation by following the manufacturer's guidelines. Tighten the lug nuts to the recommended torque specifications to prevent any accidents or wheel damage.
With the right wheels and tires in place, you'll be ready to test and fine-tune your electric dirt bike for maximum performance and enjoyment.
Test and Fine-tune Your Electric Dirt Bike
You should start by adjusting the suspension on your electric dirt bike for a smoother and more comfortable ride.
The suspension system plays a crucial role in absorbing shocks and maintaining traction on uneven terrain.
Begin by checking the manufacturer's recommendations for suspension settings based on your weight and riding style.
Then, locate the suspension adjusters, usually found on the front forks and rear shock.
Use a wrench or a specialized tool to make the necessary adjustments.
Experiment with different settings to find the perfect balance between comfort and performance.
Once you have fine-tuned your suspension, you can enjoy your thrilling and eco-friendly ride, confident in the improved handling and enhanced riding experience.
Enjoy Your Thrilling and Eco-friendly Ride!
Get ready to experience the thrill of riding your eco-friendly machine and feel the rush of excitement as you zip through various terrains. Riding an electric dirt bike not only provides an adrenaline-pumping experience but also offers numerous benefits for the environment.
Here's what you need to know:
Zero Emissions: Unlike traditional dirt bikes, electric models produce zero emissions, making them an environmentally-friendly choice. You can enjoy your ride without contributing to air pollution or noise pollution.

Instant Torque: Electric dirt bikes boast impressive torque, delivering instant power to the wheels. This means you can accelerate quickly and effortlessly, conquering challenging terrains with ease.

Low Maintenance: Electric dirt bikes have fewer moving parts compared to their gas-powered counterparts, resulting in lower maintenance requirements. With fewer components to worry about, you can spend more time riding and less time on repairs.
Conclusion
Congratulations on successfully transforming a regular bike into an electrifying dirt bike! This vehicle is now ready to conquer any off-road adventure. You achieved this by carefully selecting tools, materials, and components, resulting in a powerful and eco-friendly ride. Your craftsmanship has turned this electric dirt bike into a thrilling work of art, much like a master sculptor molding clay into a masterpiece. So hop on and feel the surge of electricity beneath you as you embark on an exhilarating ride. This experience will surely leave you craving for more. Get ready to unleash the daredevil within you and embrace the thrill of a lifetime!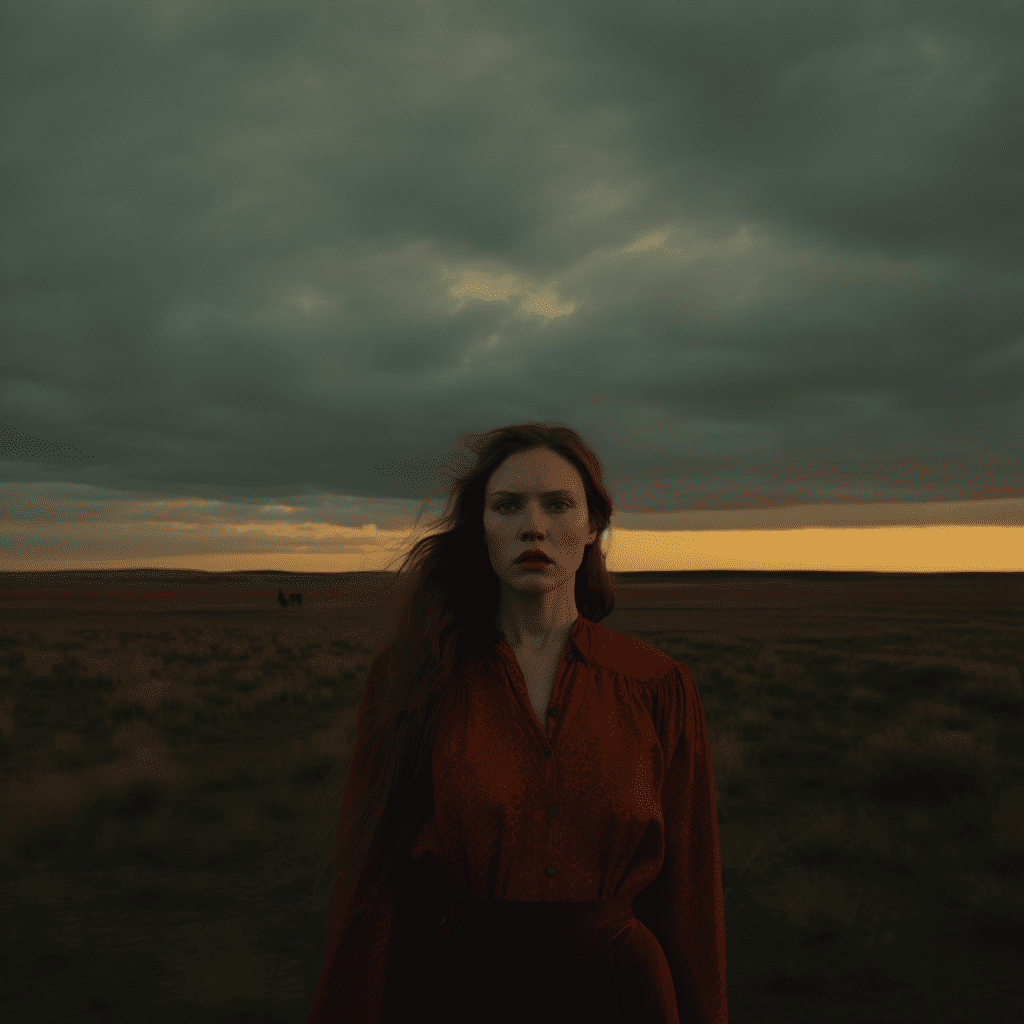 Olivia's writing is not only informative but also inspiring. She has a knack for telling stories that capture the essence of cycling and the joy it brings to people's lives. Her writing has been praised by readers and industry experts alike for its clarity, depth, and authenticity.
In addition to her writing, Olivia is also an avid cyclist. She enjoys exploring new trails and routes and has participated in several cycling events and races. Her first-hand experience with cycling gives her a unique perspective on the sport, reflected in her writing.
Overall, Olivia is a talented writer passionate about cycling and dedicated to producing high-quality content for FlatironBike. Her contributions to the magazine have helped make it a go-to source for cycling enthusiasts worldwide.