Hey there, fellow electric bike enthusiasts! Want to take your ride to the next level? Well, buckle up because I've got some electrifying tips to make your electric bike go faster.
In this article, I'll show you how to upgrade your motor, enhance your battery, optimize your bike's aerodynamics, and much more.
So, get ready to leave your competition in the dust and feel the thrill of speed on your electric bike like never before. Let's dive in!
Key Takeaways
Regularly maintain and inspect the electric bike to optimize its performance and increase speed.
Properly calibrate the power meter to accurately measure power and track performance improvements.
Maintain a consistent pedal cadence of 80-100 RPM to enhance muscle recruitment and reduce leg strain.
Follow traffic laws, observe speed limits, and stay alert to ensure safety and control while riding.
Upgrade Your Motor
If you want to make your electric bike faster, you should consider upgrading your motor. Upgrading the motor can greatly improve acceleration and increase the top speed of your bike. The motor is the heart of the electric bike, responsible for converting electrical energy into mechanical power.
By upgrading to a more powerful motor, you can experience a significant boost in performance. Look for a motor with a higher wattage rating and torque output to achieve better acceleration and a higher top speed. Additionally, consider choosing a motor that is specifically designed for e-bikes, as it will provide optimal performance and efficiency.
Upgrading the motor is an essential step towards enhancing your electric bike's overall speed and performance.
Speaking of performance, another crucial aspect to consider is enhancing your battery.
Enhance Your Battery
To enhance your battery, you should regularly charge it to maintain optimal performance. Improving the charging process can greatly increase the voltage and overall power output of your electric bike. Here are three key steps to consider:
Use a high-quality charger: Investing in a charger specifically designed for your bike's battery can ensure efficient and safe charging. Look for chargers with features like fast charging capability and intelligent charging algorithms.

Optimize charging frequency: While it's important to charge your battery regularly, avoiding overcharging is equally crucial. Follow the manufacturer's guidelines and avoid leaving the battery connected to the charger for extended periods.

Increase voltage capacity: Some batteries can be modified or upgraded to increase their voltage capacity. This can provide a significant boost in power output, resulting in improved speed and overall performance.
By implementing these strategies, you can maximize the potential of your electric bike's battery.
Now, let's explore how to optimize your bike's aerodynamics for even better speed and efficiency.
Optimize Your Bike's Aerodynamics
Improving your bike's aerodynamics can result in better speed and efficiency. By focusing on a streamlined design and wind resistance optimization, you can significantly enhance your electric bike's performance.
One way to achieve this is by reducing the frontal area of your bike. This can be done by choosing a narrower handlebar and seatpost, as well as using a compact frame design. Additionally, you can install aerodynamic components such as aero handlebars and aero seatposts, which help to minimize drag.
Another aspect to consider is reducing turbulence caused by cables and accessories. By routing cables internally or using aero cable guides, you can achieve a smoother airflow around your bike.
With these aerodynamic improvements, you can maximize your electric bike's speed and efficiency, setting the stage for the next step: reducing weight.
Reduce Weight
When it comes to reducing weight on your bike, consider swapping out heavier components for lighter alternatives. One of the most effective ways to do this is by choosing a carbon frame. Carbon frames are incredibly lightweight and offer excellent stiffness, which translates to better power transfer and overall performance.
Additionally, upgrading to lightweight components such as handlebars, seat post, and wheels can significantly reduce the bike's weight. These components are typically made from materials like carbon fiber or titanium, which are known for their strength and low weight.
By reducing the weight of your bike, you can improve its acceleration, handling, and climbing abilities.
Now, let's move on to the next section where we'll discuss the importance of using high-quality tires for optimal performance.
Use High-Quality Tires
If you want to enhance your bike's performance, consider investing in high-quality tires. Not only do they play a crucial role in providing a smooth ride, but they can also greatly improve traction and increase speed.
Here are a few reasons why high-quality tires are essential for maximizing your electric bike's performance:
Improved Grip: High-quality tires have better rubber compounds and tread patterns, allowing for increased grip on various surfaces. This enhanced traction means better control and stability, especially when taking corners or riding in wet conditions.

Reduced Rolling Resistance: High-quality tires are designed to minimize rolling resistance, which is the force that slows down the bike as it moves forward. By reducing rolling resistance, you can achieve higher speeds with less effort.

Enhanced Durability: High-quality tires are built to withstand the demands of high-speed riding. They are less prone to punctures and wear, ensuring a longer lifespan and fewer disruptions to your ride.
By investing in high-quality tires, you can significantly improve your bike's traction and increase your speed, enhancing your overall riding experience.
Now, let's move on to the next section and explore how to adjust your gearing system for even better performance.
Adjust Your Gearing System
Adjusting your gearing system can greatly enhance your riding experience. By changing gears, you can optimize your electric bike's performance and increase your speed.
The gearing system on an electric bike consists of a chain, cassette, derailleur, and shifters. It allows you to choose the appropriate gear ratio for the terrain and your pedaling cadence.
To increase speed, shift to a higher gear ratio. This will allow you to pedal at a higher cadence while maintaining a steady speed. Conversely, if you are climbing a steep hill or facing strong headwinds, shift to a lower gear ratio to make pedaling easier.
Improve Your Riding Technique
To improve your riding technique, focus on maintaining a consistent pedal cadence and using proper body positioning. Here are four key areas to consider:
Handling corners: Approach corners with confidence and control. Lean your body slightly into the turn, while keeping your weight centered over the bike. This helps maintain traction and stability throughout the corner.

Efficient braking techniques: Master the art of braking to maximize your efficiency. Apply the brakes smoothly and evenly, avoiding sudden jerks that can destabilize the bike. Use both front and rear brakes together for balanced stopping power.

Body positioning: Position your body correctly on the bike to optimize power and control. Keep your arms slightly bent, allowing for shock absorption and improved handling. Engage your core muscles to maintain stability and control over the bike.

Pedal cadence: Maintain a consistent pedal cadence to optimize your power output. Aim for a cadence of around 80-100 revolutions per minute (RPM). This allows for efficient muscle recruitment and reduces strain on the legs.
By focusing on these aspects of your riding technique, you can enhance your overall performance and enjoyment on the bike.
Now, let's explore how to use a power meter to further improve your riding experience.
Use a Power Meter
Using a power meter can help you track and analyze your cycling performance, allowing you to make data-driven improvements to your training and racing strategies. A power meter measures the power output in watts that you generate while cycling. It provides valuable information such as your average power, maximum power, and power zones. To ensure accuracy, it is important to calibrate your power meter regularly. Calibration involves zeroing out any residual torque or offset that may affect the accuracy of the readings. Power meter accuracy is crucial for precise data analysis and training adjustments. Here is a table that showcases the benefits of using a power meter:
Benefits of Using a Power Meter
Accurate power measurement
Track performance improvements
Set precise training targets
Optimize race strategies
Maintain Your Electric Bike Regularly
Regular maintenance is key to keeping your e-bike in optimal condition. By properly maintaining your electric bike, you can not only improve battery life but also increase torque, ensuring a faster and more efficient ride.
To achieve this, start by regularly inspecting your battery for any signs of damage or wear. Clean the contacts and ensure proper charging to maximize battery performance.
Additionally, lubricate the drivetrain and check the tire pressure regularly to minimize friction and increase torque. Adjusting the brakes and gears, as well as tightening any loose bolts, will further enhance your bike's performance.
Follow Local Traffic Laws and Safety Guidelines
Following local traffic laws and safety guidelines is crucial for ensuring a safe and enjoyable ride on your e-bike. As an e-bike rider, it is important to observe speed limits to maintain control and reduce the risk of accidents. It is also essential to be aware of road conditions to anticipate potential hazards and adapt your riding accordingly.
Here are three key points to keep in mind:
Observe speed limits: Adhering to speed limits ensures that you are riding at a safe and controlled speed, reducing the chances of losing control or colliding with other road users.

Be aware of road conditions: Pay attention to the road surface, potholes, gravel, or any obstacles that may pose a danger. Adjust your speed and maneuver accordingly to navigate these conditions safely.

Stay alert and attentive: Always be aware of your surroundings, including other vehicles, pedestrians, and potential hazards. Maintain a safe distance from other road users and signal your intentions to ensure clear communication.
Frequently Asked Questions
Can I use a regular bike motor to make my electric bike faster?
Yes, upgrading the electric bike motor can increase the speed of your electric bike. By replacing the regular bike motor with a more powerful motor, you can achieve higher speeds and enhance the overall performance of your electric bike.
How can I increase the range of my electric bike battery?
How can I increase the range of my electric bike battery? By optimizing battery usage, such as reducing weight, minimizing air resistance, using lower power modes, and maintaining proper tire pressure, we can extend the battery life and go farther.
Are there any legal restrictions on how fast an electric bike can go?
Yes, there are legal restrictions on how fast an electric bike can go. These restrictions vary by country and region, but are typically around 20-28 mph. These limits are in place due to safety concerns with faster electric bikes.
What are some common mistakes people make when trying to make their electric bikes faster?
Common misconceptions about making electric bikes faster include overlooking the importance of battery capacity and motor power. The best upgrades involve optimizing these components, as well as improving aerodynamics and reducing weight for increased speed and efficiency.
How can I improve the acceleration of my electric bike?
To improve the acceleration of my electric bike, I can enhance its efficiency and increase power. This can be achieved by optimizing the motor and controller, reducing weight, upgrading the battery, and improving the aerodynamics of the bike.
Conclusion
In conclusion, after implementing these modifications and upgrades, my electric bike has become a speed demon.
The upgraded motor provides a higher torque output, while the enhanced battery offers longer-lasting power.
Optimizing the bike's aerodynamics reduces drag and improves efficiency, resulting in a faster ride.
By reducing weight and using high-quality tires, I've further increased speed and maneuverability.
With improved riding technique and the use of a power meter, I can effectively maximize performance.
Regular maintenance ensures optimal functioning.
Remember, always follow traffic laws and safety guidelines for a seamless and safe ride.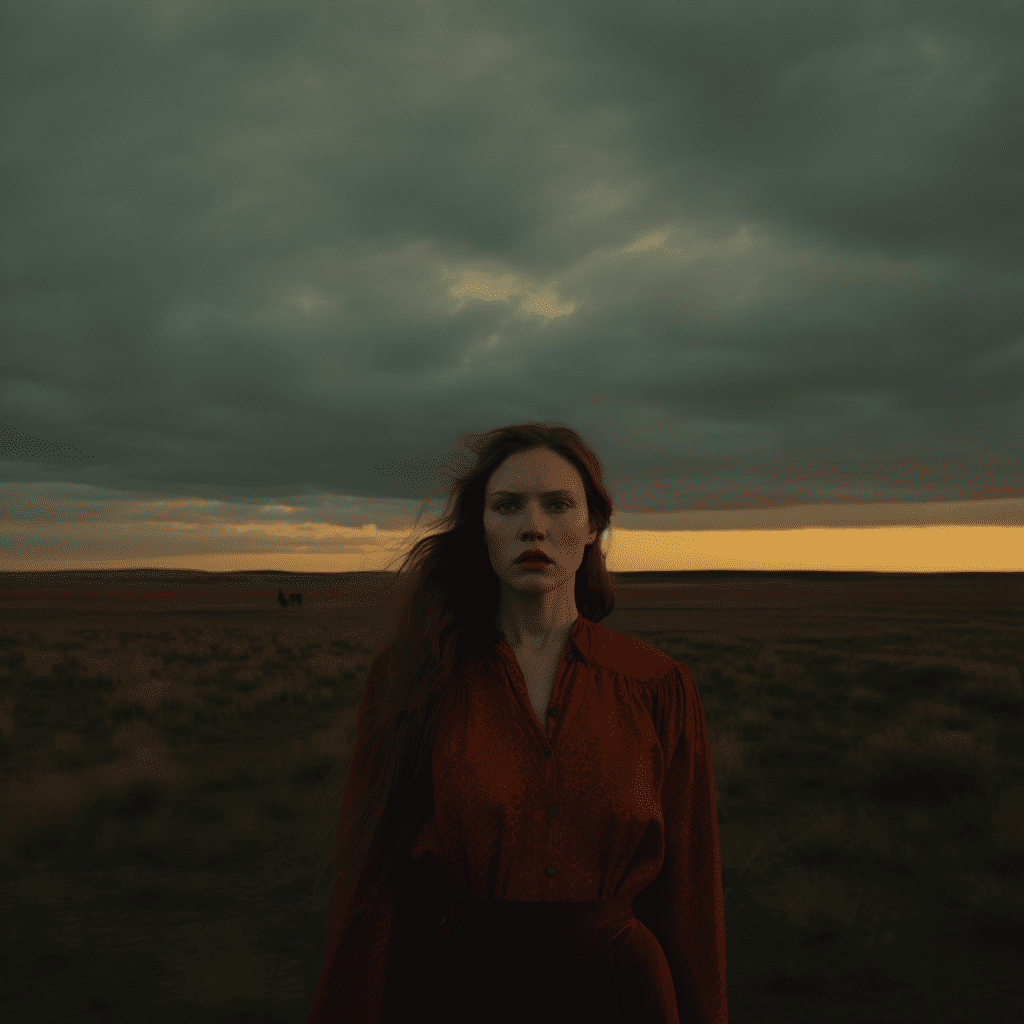 Olivia's writing is not only informative but also inspiring. She has a knack for telling stories that capture the essence of cycling and the joy it brings to people's lives. Her writing has been praised by readers and industry experts alike for its clarity, depth, and authenticity.
In addition to her writing, Olivia is also an avid cyclist. She enjoys exploring new trails and routes and has participated in several cycling events and races. Her first-hand experience with cycling gives her a unique perspective on the sport, reflected in her writing.
Overall, Olivia is a talented writer passionate about cycling and dedicated to producing high-quality content for FlatironBike. Her contributions to the magazine have helped make it a go-to source for cycling enthusiasts worldwide.