Hey there, fellow cyclist! Are you looking for a bike that can handle any situation with ease? Look no further than the hybrid bike. With its smooth ride and versatile design, this all-purpose wonder is perfect for anyone who loves to explore on two wheels. Whether you're commuting to work or hitting the trails on the weekend, a hybrid bike will get you where you want to go in style—all without breaking your budget.
Ready to learn more about why hybrid bikes are such an awesome ride? Let's dive into what makes these machines so special. Hybrid bikes come with tons of features designed specifically with cyclists like us in mind. From lightweight frames that make climbing hills a breeze to powerful brakes that give us maximum control, these bikes provide everything we need to take our cycling experience up a notch. Plus, they look great too!
The best part? You don't have to sacrifice comfort or convenience when it comes to owning a hybrid bike. When it comes down to it, hybrid bikes offer something unique: freedom! So if you're ready embark on your next adventure from the seat of a comfortable, capable machine, then read ahead and discover why hybrids are the way to go.
Definition
What is a hybrid bike? A hybrid bike is an all-purpose ride for any situation. It's the perfect combination of both mountain and road bikes, so it can handle anything from a casual ride to the store or climbing up some serious hills. Whether you're looking for something versatile enough to take on trails as well as flat roads, a hybrid bike might be just what you need.
When talking about hybrid bikes, there are many types and characteristics that set them apart from other bicycles. From their frame design to their components, each type has its own unique features that make it stand out in certain situations. Mountain hybrids have wide tires with higher clearance while road hybrids tend to feature thinner tires designed for speed and agility. Additionally, they usually come equipped with either disc brakes or rim brakes depending on your needs and preferences.
No matter which type of hybrid bicycle you choose, one thing's sure—it will provide a comfortable ride no matter where your journey takes you! By combining the best elements of mountain and road bikes into one sleek package, these all-purpose rides offer maximum versatility without compromising performance. With their unique blend of function and form, these two-wheeled chariots promise adventure wherever you go!
Benefits Of A Hybrid Bike
When it comes to the perfect all-purpose ride, hybrid bikes are king. With their terrain versatility and comfort level, these two-wheeled chariots offer a multitude of benefits that make them ideal for any situation. Here's why you should consider taking one out for a spin:
The Road Biking Benefits
If you're looking for speed on flat roads, then a hybrid bike can provide plenty of it. Their thinner tires and lighter frames mean they'll zip right along without too much effort. Plus, with brakes designed specifically for road biking, your stopping power is guaranteed to be top notch!
Terrain Versatility
Hybrid bikes are suitable for more than just the roads; they can also tackle trails with ease. Not only do they have higher clearance and tougher components to handle rougher terrain, but their design allows them to transition between surfaces quickly and easily so you won't miss out on any fun!
Comfort Level
Comfortable rides aren't just reserved for mountain bikes anymore; hybrids also bring an incredible amount of cushioning. Even if you're riding rough terrain or going long distances, hybrid bicycles will keep you feeling fresh throughout your journey.
Whether you're looking for an all-around vehicle capable of handling anything from short commutes to epic adventures—or simply want something comfortable enough to relax upon during leisurely weekend rides—hybrid bikes might be just what you need! Their combination of features makes them incredibly versatile machines that can conquer almost any obstacle in their path. So don't hesitate—get yourself a hybrid bike today and start enjoying the freedom that comes with having such an amazing machine at your fingertips!
Different Types Of Hybrid Bikes
With so many different types of hybrid bikes available, it can be difficult to know which ride is right for you. But don't worry—we're here to help! From gravel-hybrids and comfort hybrids to mountain-hybrids and urban-hybrids, there's something out there that will suit your needs perfectly. Let's take a closer look at the various options:
Gravel-Hybrid – These are ideal if you spend most of your time on dirt roads or trails with lots of rocks and bumps. Gravel hybrids have a wider tire base that helps absorb shock better than other models, as well as stronger components built specifically to handle tougher terrain.
Comfort Hybrid – Comfort hybrids are great for commuters who need an efficient bike that won't leave them feeling sore after long rides. They feature cushier seats, bigger tires and lightweight frames designed for all day riding without fatigue.
Mountain-Hybrid – Mountain hybrids offer the best of both worlds; they're perfect for those who want to tackle trails but still want the speed benefits of road biking when conditions permit. With their thicker tires and durable frames, these bikes provide plenty of grip while being able to maintain higher speeds effectively.
Urban-Hybrid – If city streets are more your thing then an urban hybrid might be just what you need. Their lower clearance makes them easy to maneuver in tight spaces while their lightweight construction ensures smooth sailing on flat surfaces.
Folding Hybrid – Folding hybrids are great for saving space when not in use or easily transporting from one place to another. They come equipped with foldable features such as stem adjusters, kickstands and quick release wheels making storage easier than ever before!
No matter what type of adventure you plan on taking your bike on, chances are there's a hybrid out there that'll fit the bill nicely! Now let's take a look at how to choose the right model for you…
How To Choose The Right Hybrid Bike
So you're looking to buy a hybrid bike and don't know where to start? Don't worry, we've got you covered! Choosing the right model for your needs can be tricky—and that's why it's so important to understand the basics of hybrid bike selection. From understanding your own biking goals, to finding the perfect size and fit, there are some key items to consider when selecting a new ride:
Bike Size Guide – Knowing what frame size is optimal for your body type is an essential part of choosing a bicycle. A good bike fit guide will help identify any special considerations such as stem length or handlebar width based on height and inseam measurements.
Bike Fit Guide – After selecting the correct frame size, getting a professional fitting can make all the difference when it comes to maximizing comfort while riding. This includes proper saddle position, crank arm length and cleat alignment adjustments tailored specifically to each individual rider.
Bike Style Selection – Consider how often you plan on using your hybrid bike before making a purchase decision. Do you need something built strictly for speed or do you want something more versatile? Are you going off-road or sticking with paved surfaces? Completing this exercise ahead of time ensures that whatever style of ride you choose will meet all of your cycling expectations.
No matter what kind of adventure awaits, having all the necessary information about hybrid bikes at hand makes choosing one much easier. Now let's take a look at how best to care for your new ride once it's ready to go…
Maintenance Tips For Hybrid Bikes
Now that you've chosen the perfect hybrid bike, it's time to keep it running smoothly and safely. With the right maintenance tips, you can extend its lifespan while also improving your riding experience. Whether you're a beginner or an experienced cyclist, here are some key points to remember when caring for your hybrid bike:
Regular Cleaning – Keeping your frame and components free of dirt and debris is essential for optimal performance. Be sure to clean all areas after each ride with a soft cloth and approved cleaning solution. This will not only help prolong the life of your parts but also ensure that any minor repairs needed won't turn into more serious issues down the road.
Safety Checks – Before heading out on any ride, take a few moments to perform basic safety checks such as ensuring brakes are functioning properly, tires have adequate pressure and suspension settings are correct. Doing this regularly will help avoid potential accidents due to mechanical failure in addition to providing peace of mind when out on the trails or roads.
Servicing & Upgrades – Over time, regular servicing may be required depending on how often you use your bicycle. These services should include checking chain tension, adjusting headset bearings and tightening spokes if necessary. Additionally, upgrading components like wheelsets or handlebars can provide improved performance and handling characteristics for different terrains or conditions encountered during rides.
Follow these simple steps and enjoy many trouble-free miles ahead! Now let's answer some common questions about hybrid bikes…
Common Questions And Answers
Choosing a hybrid bike can be overwhelming, especially for those who are new to cycling. With so many different types of bikes available on the market today, it's important to understand what features and benefits each has before making a purchase. To help make this process easier, let's answer some common questions about hybrid bikes.
First off, why should I choose a hybrid bike? Hybrid bikes offer an ideal combination of speed and comfort that makes them perfect for any type of ride or terrain. Whether you're commuting to work in the city or hitting the trails over the weekend, these all-purpose rides provide superior performance with their wide range of gears and adjustable suspension settings. Plus, they come in various sizes suited to riders of all heights and weights – meaning everyone from beginners to experienced cyclists can find the right fit!
What other considerations should I keep in mind when selecting a hybrid bike? Aside from size, another important factor is budget – prices can vary greatly depending on quality and components included. That said, it pays to invest in higher quality materials as cheaper parts may not last as long or perform as well over time. Also consider where you plan on riding most frequently; if your main focus is road biking then look for models featuring narrower tires while wider ones will do better off-road.
Finally, how do I maintain my hybrid bike? Regular maintenance is key when it comes to keeping your bicycle running smoothly and safely. Basic cleaning after each ride using approved solutions such as degreasers and lubricants will go a long way towards preserving its condition. Additionally, inspecting components like brakes and chain tension every few months will ensure optimal performance no matter where you're riding. With just these simple steps plus occasional upgrades as needed, you'll have miles of trouble-free enjoyment ahead!
Conclusion
At the end of the day, hybrid bikes are an incredibly versatile and practical option for any cyclist. Whether you're looking to commute to work, ride around town on leisurely rides or explore nature trails, a hybrid bike will be there for you. With so many different types available it can be difficult to choose the right one that suits your needs but if you take stock of what kind of riding you plan on doing as well as how much money you're willing to spend then you should have no problem finding the perfect fit. Finally, regular maintenance is necessary in order for your bike to stay in optimal condition over time – from cleaning and lubricating parts regularly to checking tire pressure before every ride – taking care of your bike is essential. All these points combined make choosing a hybrid bike easy and enjoyable!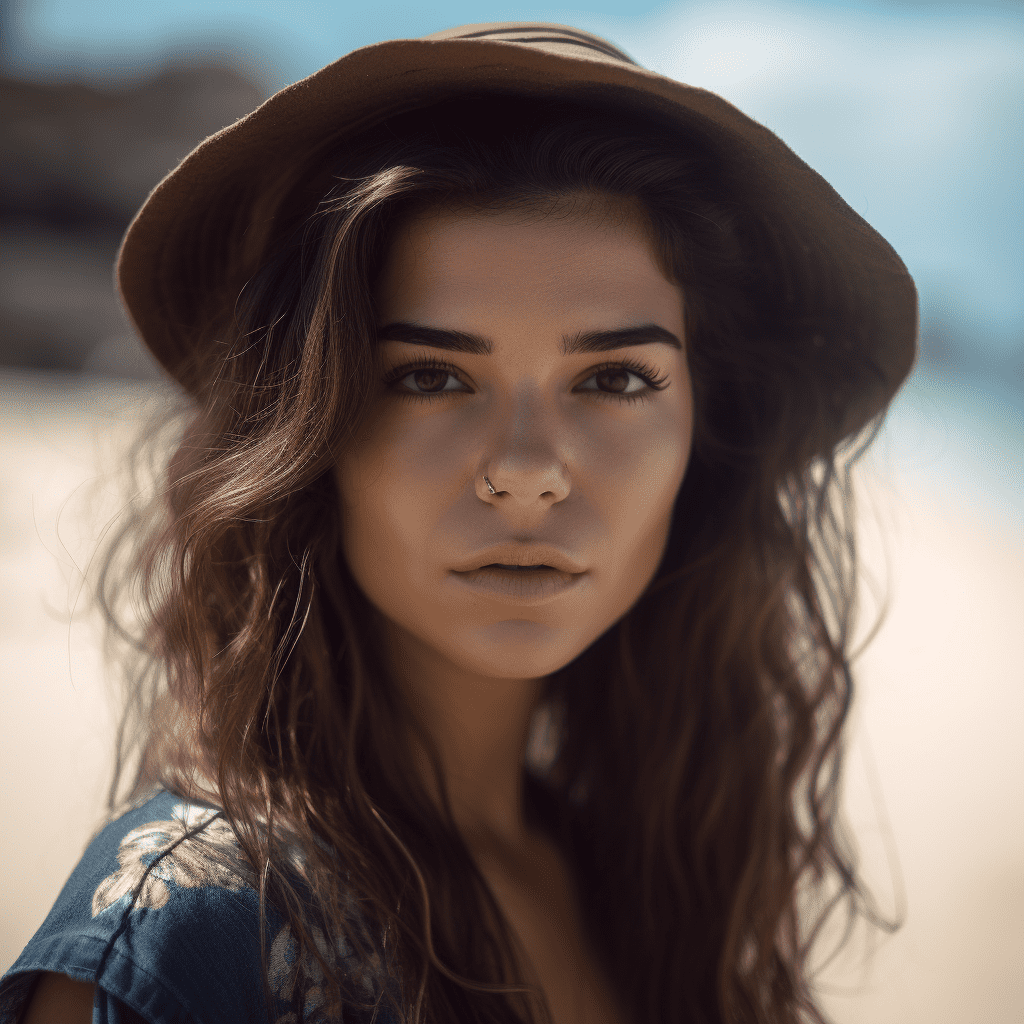 Olivia's writing is not only informative but also inspiring. She has a knack for telling stories that capture the essence of cycling and the joy it brings to people's lives. Her writing has been praised by readers and industry experts alike for its clarity, depth, and authenticity.
In addition to her writing, Olivia is also an avid cyclist. She enjoys exploring new trails and routes and has participated in several cycling events and races. Her first-hand experience with cycling gives her a unique perspective on the sport, reflected in her writing.
Overall, Olivia is a talented writer passionate about cycling and dedicated to producing high-quality content for FlatironBike. Her contributions to the magazine have helped make it a go-to source for cycling enthusiasts worldwide.