Hey there, I'm an electric bike conversion kit expert and today I want to share with you everything that you need to know about these amazing kits.
If you're looking for a way to convert your regular bicycle into an electric one, then this is the perfect guide for you!
With a conversion kit, you can enjoy all of the same benefits as owning an e-bike without having to break the bank. In addition, they are easy to install and customize so that you get exactly what you want out of your riding experience.
Keep reading to learn more about how electric bike conversion kits work and why they might be right for you!
What Is An Electric Bike Conversion Kit?
An Electric Bike Conversion Kit is an affordable way to upgrade your standard bicycle into a powerful electric ride. With these kits, you can save time and money compared to buying a pre-built ebike. The cost comparison alone makes the conversion kit option incredibly attractive – they are typically several hundred dollars cheaper than purchasing a complete electric bike.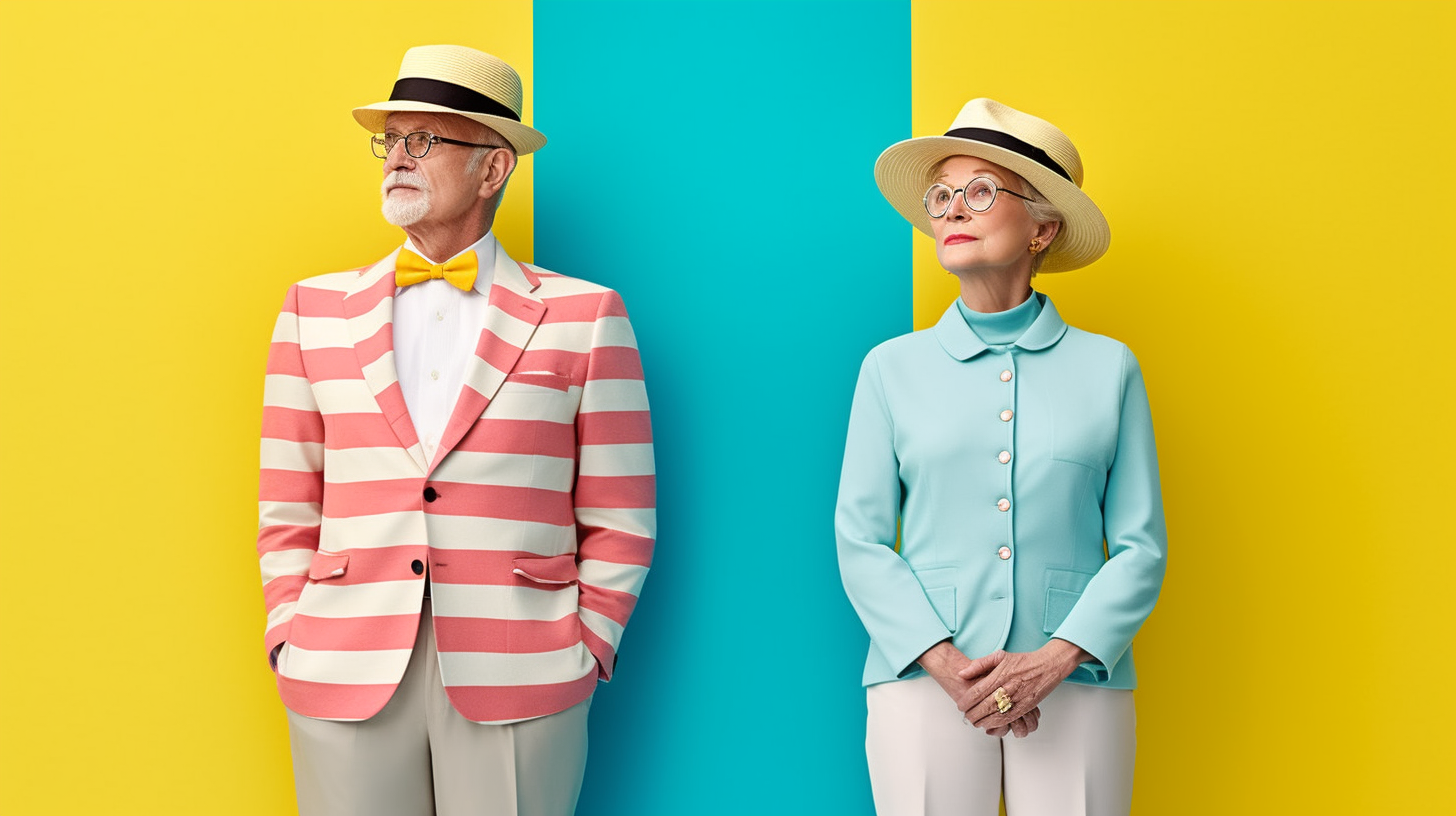 The variety of upgrade options available with electric bike conversion kits make them appealing too; you can choose between front or rear wheel conversions, different power levels, and various types of batteries for optimal efficiency. This allows you to customize your new electric bike in ways that would not be possible if you bought one already built.
You also have the satisfaction of knowing that it was built by you! Not only do electric bike conversion kits come at a better price point than full ebikes, but they offer great value for their quality components as well. They often include items such as motorized wheels, controllers, throttle systems and more – all designed to increase performance on hills, gravel roads and other challenging terrain.
With high torque motors boasting up to 500 watts of power, there's plenty of strength here for tackling any trail or steep hill climb. With such features included in the kit, this may be just what you need to take your cycling experience up another level! By investing in an electric bike conversion kit today, riders will benefit from reliable performance as well as increased range capabilities right away – making any journey faster and easier with no extra effort needed!
Benefits Of An Electric Bike Conversion Kit
When it comes to the benefits of an electric bike conversion kit, there is no exaggeration in saying that they are absolutely incredible. These kits provide all sorts of advantages for any cyclist looking to upgrade their ride.
From cost savings to a power increase, here's why you should consider investing in an electric bike conversion kit:
Cost Savings: With an ebike conversion kit, cyclists can enjoy major cost savings compared to buying a whole new ebikd and having it installed by a professional shop. Additionally, maintenance costs are much lower since users don't need to worry about expensive repairs or replacing parts as frequently.
Power Increase: The most obvious advantage of using an ebike conversion kit is the extra power available with each pedal stroke. This means cyclists can go farther and faster than ever before without expending nearly as much energy as traditional bikes require. In addition, riders can easily adjust the speed settings on their own depending on the terrain they'll encounter while riding.
Finally, these kits also offer more control over how quickly riders accelerate and decelerate so they can avoid any sudden stops or starts when out cycling.
All in all, electric bike conversion kits have revolutionized biking and made it easier than ever for people from all walks of life to experience this wonderful hobby!
What Components Are Included In An Electric Bike Conversion Kit?
An electric bike conversion kit is a great way to add pedal-assist power to an existing bicycle. It's relatively easy to do and can enhance your riding experience, allowing you to tackle longer distances with less effort.
The components of an electric bike conversion kit vary depending on the model, but typically include a motorized wheel or hub motor, battery pack, controller unit, throttle lever, brakes, wiring harnesses and other accessories.
The cost of an electric bike conversion kits varies according to quality and type of components included. Generally speaking though, it will be substantially cheaper than purchasing a prebuilt eBike from a store. Additionally, many kits offer attractive features such as regenerative braking for improved range and safety features that provide more control over speed when descending hills.
Before selecting a particular kit there are several factors to consider including budget constraints and the complexity of installation – not all kits come with step-by-step instructions so having some knowledge in electrical engineering may be useful.
In addition, it's important to compare different models against each other in terms of performance specs like torque output and wattage while also taking into account their cost comparison relative to features offered. With these considerations in mind one can choose the right electric bike conversion kit that meets their needs best.
Choosing The Right Electric Bike Conversion Kit
When it comes to choosing the right electric bike conversion kit, assessing your needs is key – from budgeting costs, to motor power and battery capacity.
It's also important to consider the quality of the components, installation difficulty and safety features, as well as warranty coverage, weight capacity, speed options, power assistance and gear system.
Finally, factor in the maintenance requirements, range expectations and user reviews, to find the best kit for you.
Assessing Needs
Choosing the right electric bike conversion kit is an important decision and assessing your needs can help you decide which one is best for you.
As a e-bike expert, I highly recommend taking into account cost comparisons as well as rider safety when selecting a kit.
Doing some research to determine the features of different kits that are available on the market is key in making sure you get the most bang for your buck without compromising safety.
It's also essential to consider whether or not it will fit with your existing bike, how long it takes to install, and what type of battery life you'll be getting out of it before investing in any particular model.
Ultimately, doing thorough research beforehand can save you time, money and ensure peace of mind while riding!
Budgeting Costs
When it comes to budgeting costs for an electric bike conversion kit, cost comparisons and price points are key. Doing your research beforehand will help you in getting the most bang for your buck.
It's important to take into account how much each type of kit is going to cost you upfront as well as any additional fees that may be associated with installation or battery life. I suggest using online resources such as reviews and forums to get a better understanding of what other people have paid for similar kits so you can make an informed decision when selecting one.
Additionally, if possible try to find discounted prices on sites like eBay or Amazon which can help save money in the long run. Ultimately, researching before investing in any particular model of e-bike conversion kit can not only ensure peace of mind while riding but also help keep costs within your budget!
Installing An Electric Bike Conversion Kit
Installing an electric bike conversion kit can be a daunting task, but the rewards are worth it. With the right tools and knowledge, you'll have your e-bike up and running in no time! Whether you're a beginner or experienced rider, these installing tips will make sure your setup is smooth sailing.
First things first: battery selection. When picking out a battery for your e-bike conversion kit, make sure to consider the size of the frame and motor you'll be using. This helps ensure that you get enough power without sacrificing stability or speed. The type of terrain you plan on riding should also factor into which battery you choose; certain batteries provide more torque while others offer higher speeds over long distances.
Once you've selected your battery, it's time to start putting together all the parts of your electric bike conversion kit. Make sure everything fits properly before tightening any nuts or bolts – if anything feels off, double check measurements against what was included in the instructions.
Be mindful of safety protocols when wiring up components as well; this step requires some technical expertise so don't hesitate to ask for help from a qualified technician if needed.
With proper installation complete, it's just a matter of hitting the road and enjoying that sweet electric boost! You've done all the hard work now – time to reap those rewards!
Battery Options For An Electric Bike Conversion Kit
When it comes to electric bike conversion kits, one of the most important considerations is choosing the right battery. There are a variety of different types of batteries out there that can be used for an electric bike conversion kit, so it's important to understand what each type has to offer before making a selection.
Lead acid batteries are well-known in the ebike industry as they have been around for decades and provide reliable performance at a relatively low cost. They come with their own set of drawbacks though such as being heavier than other options, having limited range capabilities, and needing regular maintenance.
Lithium ion batteries are considered by many to be the standard when it comes to ebikes due to their lightweight construction and high energy density which allows them to store more power per pound than lead acid batteries. They also require less frequent maintenance and tend to last longer than lead acid batteries but come with a higher price tag.
As you consider your battery selection for an electric bike conversion kit, keep these differences in mind so you can make the best decision for your needs.
Electric Bike Conversion Kit Motors
Electric bike conversion kits come with a variety of motors that can be used to customize your ride. Here are some of the different motor types available:
Brushed Motors: These are traditional DC motors and have been around for quite a while in electric bikes. They're reliable, durable, and easy to maintain but they don't offer as much power or range as their brushless counterparts do.
Brushless Motors: Brushless motors are more efficient than brushed motors and generate less heat which makes them great for long rides. They tend to be lighter and quieter too, so you won't disturb anyone when you're out on the trails! Additionally, these motors usually provide higher torque levels and faster speeds than brushed models.
Hub Motors: Most electric bike conversion kits include hub motors since they require minimal installation effort compared to other motor types. The main advantage of using a hub motor is that it doesn't take up any extra space on the frame, enabling riders to keep their balance better while riding. Furthermore, they tend to be more powerful than regular wheeled models and can reach higher top speeds.
In terms of motor power, most electric bike conversion kits will offer between 250W – 1000W depending on your needs and budget.
This kind of power allows you to travel at greater distances with ease and also enables you to tackle steep hills without having to get off your bike and push it up manually.
With such impressive capabilities from just one kit, there's no doubt why this form of transportation has become so popular in recent years!
Electric Bike Conversion Kit Controllers
When it comes to electric bike conversion kits, the controllers are a crucial component. They control how much power is being sent from the battery to the motor and therefore determine what type of performance you can expect from your e-bike. There are two main types of controllers: brushed and brushless motors.
Brushed motors use mechanical brushes that rub against electromagnets inside the motor casing to generate torque. This creates more heat than a brushless motor but produces higher levels of torque at lower speeds. Brushless motors work by using an electronic controller to send multiple pulses of electricity directly into the stator windings which create a rotating magnetic field – this then causes movement in the rotor magnets through electromagnetic induction and thus generates torque without any physical contact between parts. The benefits of a brushless system include increased efficiency, longer life expectancy and quieter operation compared with brushed systems.
The settings on each type of controller vary depending on the specific model; however some common features include current limiters, speed limits, reverse mode and regenerative braking capabilities. Current limiters allow you to adjust how much power is delivered to the motor while protecting it from overloading; speed limits restrict how fast your e-bike can travel; reverse mode allows for easy reversing; and finally regenerative braking returns energy back into the battery when slowing down or braking hard which increases range significantly.
| Motor Types | Controller Settings |
| --- | --- |
| Brushed Motors | Current Limiters, Speed Limits, Reverse Mode, Regenerative Braking Capabilities |
| Brushless Motors | Current Limiters, Speed Limits, Reverse Mode, Regenerative Braking Capabilities |
Electric Bike Conversion Kit Throttles
When it comes to electric bike conversion kits, throttles are the key component that allow riders to control their speed. There are a few different types of throttles available on the market including twist throttle, thumb throttle and push button throttles. Each type has its own advantages and disadvantages so it's important for you as a rider to understand which one is best suited for your needs before making a purchase.
The installation process can be difficult depending on the type of throttle being used. Twist throttles require more effort to install since they have multiple wires that need to be connected properly in order for them to work correctly.
Thumb throttles are much easier to mount but can present some difficulties if you don't have experience with wiring or soldering electrical components together.
Push button throttles tend to offer the easiest mounting option out of all three types and don't require any additional tools aside from what's included in the kit itself.
No matter which type of throttle you choose, it's important to make sure everything is installed correctly in order for it to function properly when riding. Make sure you read through the instructions carefully or get help from an experienced mechanic if needed.
With careful planning and attention-to-detail, installing an electric bike conversion kit should not take too long even with complex setups like twist throttles. This will ensure smooth sailing during rides and help avoid any potential safety issues caused by improper installations or lack of maintenance over time.
From here we'll move onto discussing pedal assist systems – another key element of electric bikes conversions kits!
Electric Bike Conversion Kit Pedal Assist Systems
Many people may be hesitant to try an electric bike conversion kit because of the potential difficulty in pedaling, but with a pedal assist system it can actually make your ride easier and more enjoyable.
Pedal assist systems provide motor power that is proportional to how hard you're currently pedaling. This allows for smoother and more comfortable riding compared to other motorized options such as scooters or mopeds.
By using different techniques like shifting gears and adjusting cadence, riders are able to fine-tune their experience while still getting help from the motor when they need it most.
When used properly, electric bikes with pedal assist systems can offer great performance benefits over regular bicycles. Not only do these bikes have powerful motors that will take some of the effort out of climbing hills and accelerating away from stops, but they also support improved posture and comfort due to having adjustable handlebars, suspension forks, ergonomic grips, and larger tires than standard bicycles.
Thanks to this combination of features, electric bike conversion kits allow riders who normally wouldn't enjoy cycling long distances – either due to physical limitations or simply not wanting to exert too much energy – to still get outside and explore their surroundings on two wheels.
With so many advantages available through modern technologies in bicycle design, converting your existing frame into an ebike gives you access to all the latest advancements without forcing you buy a brand new vehicle altogether.
Whether you're looking for a way around traffic congestion or just want an easier way to reach places where cars can't go – there's no better time than now to dive into the world of electric bike conversions!
Electric Bike Conversion Kit Accessories
When it comes to electric bike conversion kits, there are a few key accessories that you should consider.
Motor selection is an important factor when it comes to maximizing the performance and efficiency of your e-bike. You have many choices, from small direct drive motors for city riding, to larger geared hub motors for hill climbing. The type of motor you choose will depend on how you plan to use your e-bike.
Another accessory you may want to consider is a battery pack with sufficient capacity and lifespan. Most batteries used in e-bikes range from 12V up to 52V, depending on the size of the motor and other components being used. Battery life can vary greatly depending on the quality of the cell chemistry and how well it's taken care of over time. It's best to invest in high-quality cells with good longevity if possible.
Having all these parts together can be overwhelming at first but don't let that discourage you; once they're installed correctly, they'll provide reliable power for years to come!
With some careful consideration and research into compatible components, selecting the right accessories for your electric bike conversion kit won't have to be difficult or intimidating–it'll just involve taking the time needed to make sure everything works properly together before putting them into action.
Tips For Maintaining An Electric Bike Conversion Kit
When it comes to maintaining an electric bike conversion kit, the batteries, motors, wiring, and gears all need to be regularly inspected and taken care of.
I recommend regularly checking things like the tires, brakes, and cables, as well as lubricating and tightening any necessary parts.
To keep your kit in peak condition, you should also clean it regularly and make any necessary adjustments.
Finally, be sure to charge it correctly and use it carefully, and store it in a dry place to prevent corrosion.
Batteries
When it comes to electric bike conversion kits, one of the most important components is the battery. The life and performance of your e-bike depend heavily on the type of battery you use, so it's essential that you take good care of them. I'm gonna give you some tips for making sure your batteries last as long as possible!
For starters, let's talk about battery types. There are two main categories: lithium ion and lead acid. Both have their advantages and disadvantages when it comes to electric bike conversion kits, with lithium being lighter in weight and having a longer life but costing more upfront than lead acid batteries. It really depends on what kind of ride you plan on doing and how much money you're willing to put into the kit itself.
The next step is taking proper care of your battery by regularly checking its charge level and avoiding deep discharges, which can damage cells over time.
Proper storage conditions should also be observed; make sure to store them in an area away from extreme temperatures or direct sunlight, which can reduce the battery life significantly.
Finally, don't forget to keep track of any maintenance activities related to your electric bike conversion kit – this will help maximize its lifespan!
Motors
Now let's talk about motors.
There are two main types of motors you can use for your electric bike conversion kit: brushed and brushless.
Brushed motors have a simpler design and require less maintenance, but they don't offer as much power or reliability compared to brushless ones.
Brushless motors tend to be more expensive, but the extra money is worth it in the long run because of their superior performance and longer lifespan.
When it comes to motor power, make sure whatever you choose has enough torque so that you won't ever feel limited while riding hills or other challenging terrain. This will also help reduce wear on the drivetrain components over time.
No matter what type of motor you decide to go with, take care when installing and using it; follow all instructions carefully, keep an eye out for any signs of damage or malfunctioning parts, and always do regular safety checks before taking off!
Taking good care of your motor now will save you from headaches down the line – trust me, I know from experience!
By following these tips and staying vigilant about maintenance activities related to your electric bike conversion kit, you'll be able to enjoy many years (or even decades!) of worry-free rides no matter where life takes you.
Troubleshooting An Electric Bike Conversion Kit
Troubleshooting an electric bike conversion kit can be a challenge, particularly if you're not well-versed in the technology behind it. However, I'm here to help!
The first and most important step when troubleshooting any issue with your ebike conversion kit is to make sure that all components are compatible with each other. If you have recently acquired new parts or changed out pieces of your kit, double check that they fit together properly and communicate correctly before moving on.
Next, ensure that all connections are secure and firmly attached. This includes making sure the wires from the power source (e.g., battery) connect securely to both the motor and controller within the kit. Any loose connection may cause issues during use so take extra care when checking these points.
Finally, inspect for signs of wear or damage which could potentially lead to problems down the line; countless hours spent pedaling might have taken their toll on your equipment over time. Replace or repair any worn out components as necessary – I recommend consulting with a professional electrician if possible just to be safe!
With this knowledge in hand, you'll be better equipped to address common issues with electric bike conversion kits.
Common Issues With Electric Bike Conversion Kits
Battery life can be a major issue when it comes to electric bike conversion kits. If you're not careful with your battery charge, you could find yourself stranded with a dead motor.
Motor power is another area to pay attention to when it comes to electric bike conversion kits. If the motor power is too low, you won't be able to make it up hills or go as fast as you'd like. So it's important to make sure you get the right motor power when you're shopping around.
I've seen a lot of people run into problems with electric bike conversion kits, but if you get the right battery and motor, you'll be able to enjoy the ride for many years to come.
Battery Life
When it comes to electric bike conversion kits, battery life is one of the most common issues. Whether you're a novice or an expert, understanding how different batteries compare and what maintenance needs to be done, can make all the difference in your e-bike's performance.
First off, I recommend doing some research on battery comparisons before making any decisions about which type of battery would best suit your needs.
For instance, lead acid batteries are usually heavier than lithium ion batteries but they also tend to last longer so if weight isn't that much of a concern for you then this might be something worth considering. On the other hand, if weight is an important factor then going with lighter lithium ion ones may be better suited for you.
In terms of battery maintenance, no matter which type of battery you choose there are certain things that need to be taken care of in order to ensure its longevity – such as properly storing and charging them when not in use.
Additionally, regular cleaning and checking voltage levels should also help keep your electric bike conversion kit running smoothly!
Motor Power
The next common issue when it comes to electric bike conversion kits is motor power.
The capacity of the motor will determine how much power output you can expect from your e-bike, so this is an important factor to consider.
A higher wattage usually translates into more speed and torque for a more thrilling ride.
However, if you don't need that extra power or are riding mostly on flat terrain, then opting for a lower wattage may be best as it would save battery life too.
In order to get the most out of your e-bike's performance, I'd recommend finding a balance between maximum power output and battery consumption.
Furthermore, understanding how different motors compare in terms of efficiency and noise levels can also help ensure that you end up with the perfect motor setup for your needs.
With all these things taken into account, selecting the right motor should be smooth sailing!
Benefits Of An Electric Bike Conversion Kit Over Buying An Electric Bike
When it comes to electric bike conversion kits, the main benefit is that they offer DIY installation. This means you can save a lot of money on labor costs and also have total control over how your e-bike looks and functions.
Plus, with an electric bike conversion kit, you don't need to buy a completely new bicycle – allowing for more cost savings over purchasing an already built electric bicycle.
Another benefit of using an electric bike conversion kit is the fact that you are in full control when it comes to customization. You can choose all sorts of components like motors, batteries, tires, brakes and much more so you get exactly what works best for your needs. This way, you won't be stuck with something that someone else designed without taking into account your specific requirements or preferences.
Electric bike conversion kits make it possible for anyone to build their own e-bike at home without spending tons of money on parts and labor. With pre-built bikes becoming increasingly expensive these days, opting for an e-bike conversion kit makes perfect sense if you want to save some cash while still getting the same functionality as any other type of powered bicycle out there.
Frequently Asked Questions
What Is The Cost Of An Electric Bike Conversion Kit?
When it comes to electric bike conversion kits, the cost can vary depending on several factors.
Generally speaking, you should expect to pay between $300 and $1,000 for a decent starter kit – this will depend on battery life, power output, and other features that may come with a specific kit.
If you're looking for something more powerful or advanced, then you'll likely need to spend more money.
Of course, if your budget is limited then there are still some good options out there at lower price points.
Ultimately, the amount of money you're willing to invest in an electric bike conversion kit will be up to you!
How Difficult Is It To Install An Electric Bike Conversion Kit?
'Installing an electric bike conversion kit is no piece of cake, but with the right know-how and tools it can be a rewarding DIY project.
As the old adage goes: 'If there's a will, there's a way', and in this case that means having patience to read instructions carefully both for battery life optimization as well as proper installation.
Before you dive in though, make sure your kit includes all required parts; otherwise you may find yourself in over your head before long.'
What Type Of Maintenance Do Electric Bike Conversion Kits Require?
When it comes to electric bike conversion kits, regular maintenance is key.
Motor repair and battery care should be top priority in order to keep your e-bike running smoothly.
While motors don't require much upkeep other than occasional cleaning and lubrication, batteries need a bit more attention.
It's important to check the charge level of the battery regularly and only charge when necessary – overcharging can reduce its lifespan significantly.
Additionally, ensure that you store your battery in a cool, dry place if you won't be using it for an extended period of time.
With proper care and attention, your electric bike conversion kit will last for years!
What Safety Features Are Included In An Electric Bike Conversion Kit?
When it comes to electric bike conversion kits, safety is a priority. Many models come with motor protection features such as low-voltage cutoff and overheating protection.
Battery safety features may include short circuit protection, over charge/discharge protection, and temperature control for the battery pack.
All of these features help protect you from potential fire risks or other electrical hazards that could occur while operating your electric bike.
How Much Of An Increase In Speed Can Be Expected From An Electric Bike Conversion Kit?
If you're looking to increase the speed of your bike, an electric bike conversion kit can be a great solution. Depending on the battery life and motor power of your kit, you could get anywhere from a 20%-50% increase in speed over that of a standard bicycle.
For more experienced riders who want even more performance out of their bikes, higher wattage motors and larger batteries are available for purchase as well. With these kits, you'll have plenty of options when it comes to increasing your biking speed!
Conclusion
To conclude, electric bike conversion kits are an amazing way to upgrade your ride.
Not only do they provide a cost effective alternative to buying a brand new electric bike, but the installation is relatively straightforward and requires minimal maintenance.
The safety features included in most kits make riding your newly converted e-bike safer than ever before, while the increased speed will take you places faster than you could have imagined!
Whether you're looking for a more efficient commute or just want to hit higher speeds on your weekend rides, an electric bike conversion kit can be the perfect solution.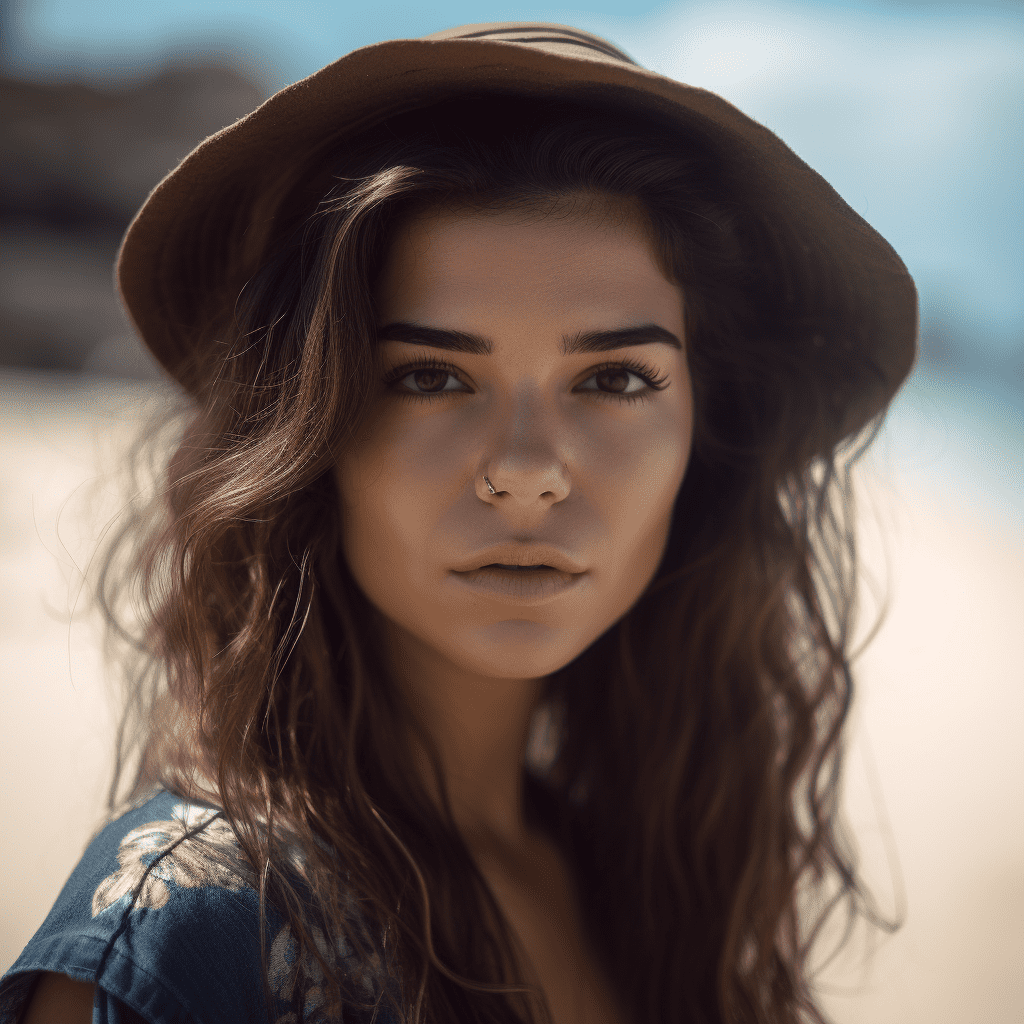 Olivia's writing is not only informative but also inspiring. She has a knack for telling stories that capture the essence of cycling and the joy it brings to people's lives. Her writing has been praised by readers and industry experts alike for its clarity, depth, and authenticity.
In addition to her writing, Olivia is also an avid cyclist. She enjoys exploring new trails and routes and has participated in several cycling events and races. Her first-hand experience with cycling gives her a unique perspective on the sport, reflected in her writing.
Overall, Olivia is a talented writer passionate about cycling and dedicated to producing high-quality content for FlatironBike. Her contributions to the magazine have helped make it a go-to source for cycling enthusiasts worldwide.