The world of transportation as we know it is on the cusp of a revolution – one that will see electric vehicles (EVs) become mainstream. EVs are powered by battery electric technology and can be charged from any electrical outlet, eliminating the need for fossil fuels like gasoline or diesel. This shift to vehicle electrification has far-reaching implications for the oil industry and global economy.
At its core, an EV is an automobile with at least four wheels which operates solely on electricity generated either from batteries or fuel cells. While traditional cars still dominate the market, more automakers are introducing models of all shapes and sizes designed to meet consumer needs – from luxury sedans to family SUVs. As advancements in battery technology make these cars more affordable, they're increasingly becoming accessible to a larger population.
With this growing demand comes potential disruption across industries; especially within the field of energy production and consumption. Electric cars promise not only environmental benefits but also increased efficiency and cost savings – making them attractive alternatives to conventional automobiles in many ways. It's clear that if EV adoption continues at its current rate, there could be significant impacts on both the oil industry and global economy going forward.
Advantages Of EVs Over Traditional Cars
I'm an avid believer in the advantages of electric vehicles, or EVs, over traditional cars. First and foremost is their cost-effectiveness; for example, charging a car with electricity costs much less than fueling it up with gas. Additionally, they have zero emissions which helps to play a part in reducing our carbon footprint. EV's are also low maintenance – there's no need to worry about oil changes or air filters! Furthermore, many cities now offer easier parking options for EVs only due to their relatively small size. Finally, quieter driving experience can be enjoyed while travelling in an EV compared to a gasoline powered vehicle.
The benefits of owning an electric vehicle are numerous and undeniable. Compared to traditional cars, they're more cost-effective, have zero emissions, require less maintenance and provide easier parking solutions as well as a quieter driving experience. Moving forward however, we must consider the potential disadvantages that may come along with this new technology…
Disadvantages Of Evs
It is often theorized that electric vehicles (EVs) will hurt the oil industry due to their reduced dependence on petroleum-based fuels. However, EVs have some clear disadvantages aside from this potential economic impact. The following list highlights some of these drawbacks and examines how they could affect individuals' decisions when considering purchasing an EV:
Battery & Charging Time:
One primary concern with EVs is the battery size and charging time; most modern EVs can only travel about 200 miles before recharging, which takes around 8 hours if using a household outlet. This means that long road trips may not be feasible without finding unique charging stations.
Additionally, batteries in EVs may need to be replaced after several years or tens of thousands of miles driven, leading to additional costs for owners.
Range Anxiety & Cost Comparison:
Another issue with EVs is range anxiety; drivers must constantly keep track of their remaining charge, as running out of power in the middle of nowhere could create serious problems. This can lead to higher levels of stress during driving and more frequent visits to charging stations than one would make at a gas station.
Furthermore, while initial purchase prices for EVs may seem lower than traditional cars, it's important to consider all costs associated with owning both types of vehicles over their respective lifetimes—such as maintenance fees and fuel/charging expenses—before making any decision.
Safety Concerns:
Finally, many people remain concerned about the safety aspects of operating an EV. As technology advances rapidly in this field and new models are released annually, questions surround how well-equipped these vehicles are against crashes or other accidents compared to standard cars powered by gasoline engines.
Overall, although environmental concerns should undoubtedly be taken into consideration when deciding whether or not to purchase an EV, it's also essential for consumers to weigh all factors involved—including those listed above—in order to make an informed choice that works best for them personally.
With this knowledge in mind, we can now take a closer look at what kind of effects electric vehicles might have on our global economy moving forward.
Economic Effects Of Evs
The economic effects of electric vehicles (EVs) are far-reaching and could have an impact on the global economy. They also pose a potential threat to the oil industry, which has been a major contributor to global GDP for many years. With consumer attitudes shifting toward more eco-friendly forms of transportation, EVs offer a viable alternative that could drastically reduce dependence on fossil fuels.
On one hand, EVs will likely create new jobs due to increased demand in production and development. This could lead to greater economic growth in countries that produce these vehicles and components related to them. In addition, governments may provide incentives such as tax credits or subsidies to encourage people to purchase EVs, thus providing further economic benefits.
On the other hand, there is some concern about how this shift away from traditional fuel sources might affect the oil industry and its contribution to GDP. As consumers switch to EVs, demand for gasoline and diesel could drop significantly, leading some analysts to speculate that profits within the sector could decrease substantially.
It remains uncertain what kind of long-term implications this would have on economies worldwide who rely heavily on petroleum products for both revenue and energy needs.
With all this in mind, it's clear that electric vehicles are having an undeniable effect on the world's economy – but their ultimate influence is yet unknown. The next section will delve into how they may alter the landscape of the oil industry going forward.
Impact On The Oil Industry
The economic effects of electric vehicles (EVs) have been far-reaching and their impact on the oil industry has been profound. EVs are becoming more popular with consumers, who are attracted to their environmental benefits as well as cost savings over traditional gas-powered cars.
This shift in consumer attitudes is having a major effect on the global economy, specifically the oil industry. The decline in demand for gasoline and diesel fuel due to an increase in EV adoption has resulted in decreased profits for oil companies and reduced jobs within this sector.
Additionally, lower prices for crude oil have had a negative impact on investment in upstream activities such as exploration or drilling operations by these same companies. As a result, many large oil firms have begun diversifying into other energy sectors like wind and solar power in order to remain competitive despite decreasing revenues from gasoline sales.
The world is transitioning away from fossil fuels towards renewable sources of energy at an unprecedented rate – with EVs being one of the most important drivers behind this change. Governments around the globe are now offering incentives for people to purchase EVs instead of traditional internal combustion engine vehicles which further accelerates this transition.
It remains to be seen how this trend will continue to shape both the global economy and the oil industry going forward. With government policies and incentives playing an increasingly important role in encouraging EV adoption, it is clear that they will be a key factor moving ahead..
Government Policies And Incentives For Evs
Although there is no denying the potential of electric vehicles (EVs) to disrupt oil-dependent economies and their impact on global markets, some may consider government policies and incentives for EV adoption as a short-term solution at best. However, such measures have been proven to increase demand significantly in several countries that offer them. In fact, with more governments introducing tax credits or subsidies to encourage EVs usage, an increasing number of drivers are turning away from fossil fuels alternatives.
Incentives like these can help create a virtuous cycle of increased public awareness about environmental benefits and cost savings associated with driving an EV. This leads to further investments in research and development which then strengthens the industry's ability to develop better products. Furthermore, many governments around the world are now investing heavily in charging infrastructure for EVs which provides additional support for their adoption rate.
The effects of governmental policies promoting EV use should not be underestimated; they provide tangible opportunities for people who would otherwise be unable to afford one due to its higher upfront costs compared to conventional cars.
Moving forward, it will be essential for governments worldwide to continue providing regulatory support so that EV sales can reach critical mass levels while achieving significant reductions in emissions over time. With this kind of commitment from policy makers, transitioning away from traditional fuel sources could become increasingly feasible in the years ahead.
Infrastructure Requirements For Evs
The infrastructure requirements for electric vehicles (EVs) are an important factor in the impact of EVs on the oil industry and global economy. A reliable network of charging points must be available to ensure that EV usage continues to grow. This includes both public and private charging stations, as well as residential charging options.
Features
Advantages/Disadvantages
Public EV Charging Stations
+ Quick recharge
– Costly build-up
+ Accessible to larger population
– Lack of control over pricing policies
– Vulnerability to vandalism or misuse
Private EV Charging Stations
+ More control over pricing policy
+ Enhanced security features
– Initial investment costs higher
– Limited access to general public
– Increased maintenance cost due to fewer users
Residential EV Charging Points
+ Low installation costs
+ Convenient use at home
+ Potential discounts from electricity providers
– Difficult to monitor power consumption levels< br >- Installation may require additional permits or approval by local authorities
From this table, we can clearly see that each type of EV charging point has its own advantages and disadvantages depending on their intended purpose.
Due to this complexity in infrastructure requirements, governments around the world need to invest in developing a comprehensive and efficient EV charging network. This would enable more widespread adoption of EVs, ultimately leading to greater competition between traditional petrol powered vehicles and those powered by electricity.
Looking ahead, consumer attitudes toward EVs will play a crucial role in determining how successful these initiatives are in reducing our reliance on petroleum-based fuels.
Consumer Attitudes Towards Evs
As the infrastructure requirements for EVs become more accessible and efficient, consumer attitudes towards electric vehicles have been growing steadily. This shift in attitude is having a profound effect on the oil industry and the global economy. Research has shown that consumers are increasingly looking to purchase EVs due to their environmental benefits, cost savings, convenience and technological advancements. Therefore, it is important to understand how this changing dynamic can affect both industries.
First of all, the rise of electric vehicles will likely lead to a decrease in demand for traditional gasoline-powered cars. This could have significant implications for the oil industry since they rely heavily on these sales to stay profitable.
As fewer people buy gas-powered cars, there will be less money going into refining and selling petroleum products which could cause an economic downturn in countries where oil production is one of the main sources of revenue. Additionally, many countries may also need to adjust their energy policies accordingly in order to keep up with this new technology and ensure their citizens' access to clean transportation options.
Second, changes in consumer attitudes could also impact other aspects of the global economy such as carbon emissions. Studies show that electric vehicles emit significantly fewer toxic gases than traditional petrol- or diesel-driven cars; thus reducing air pollution levels around cities worldwide.
Furthermore, by investing in cleaner technologies like EVs governments can help stimulate job creation while encouraging innovative solutions to tackle climate change problems – two key objectives outlined by the Paris Agreement on Climate Change.
Overall, moving away from fossil fuels towards renewable energies presents both opportunities and challenges for businesses across multiple sectors globally – including those at risk from disruption caused by EV adoption like the oil industry.
It is clear then that understanding how public opinion shapes markets holds great importance when considering macroeconomic trends in today's world. Environmental benefits aside, research must continue into financial incentives needed for widespread adoption if we want electric vehicles (EVs) truly revolutionize our current transport system worldwide without leaving anyone behind economically speaking..
Environmental Benefits
Electric vehicles are a more environmentally friendly transportation option than traditional gasoline-powered cars and trucks. Their emissions are significantly lower, meaning they can help reduce both the global carbon footprint and air pollution levels in cities.
Additionally, electric vehicle (EV) charging stations provide an efficient energy source that is generally much cleaner than burning fossil fuels. This means that even when powered by electricity generated from coal or natural gas plants, EVs still have fewer overall emissions than traditional combustion engines.
The switch to electric vehicles also brings about substantial energy efficiency gains for consumers who use them as their primary mode of transport. Not only does this increase fuel savings on a personal level but it also helps conserve resources over time which further reduces our collective environmental impact. Furthermore, with EV charging stations around cities, people now have greater access to clean forms of transportation that don't require long drives between refueling points like petrol stations do.
In addition to being better for the environment, EVs offer several other advantages such as quieter operation and smoother acceleration due to their electric motors. All these aspects make EVs far more attractive options than those available with internal combustion engines – thereby helping drive up demand among drivers looking for greener alternatives while reducing reliance on oil products worldwide.
Overall, switching to electric vehicles can result in numerous positive impacts on our planet through reduced emissions and improved air quality along with increased energy efficiency gains. It also has potential implications for how we produce and consume energy sources globally – making it one of the most viable solutions towards transitioning away from dependence on oil products in the future.
Long-Term Implications For Global Economy
The long-term implications of electric vehicles on the oil industry and the global economy are far-reaching. As the rate of electric vehicle adoption continues to increase, so too will its impact on oil consumption trends. This shift in transportation technology has already begun to have an effect on economic growth worldwide as countries transition away from traditional fuel sources towards cleaner alternatives.
As this energy transition progresses, it is likely that new markets for renewable energy sources such as solar and wind power will emerge, creating additional opportunities for economic growth and job creation. Furthermore, reducing dependence on fossil fuels can also help mitigate climate change through decreased greenhouse gas emissions associated with traditional forms of transportation.
Electric vehicles could be a key factor in reshaping our world's energy landscape over the coming decades. Although there may be challenges along the way – particularly related to infrastructure investment needed to support the widespread use of EVs – the potential benefits of transitioning away from fossil fuels cannot be ignored. Electric cars offer us an opportunity to not only reduce pollution but also stimulate local economies while helping us move closer toward a more sustainable future.
Frequently Asked Questions
What Other Industries Could Be Affected By The Increased Adoption Of Evs?
When considering the increased adoption of electric vehicles (EVs), it's important to take into account their impact on other industries. With energy efficiency, air pollution reduction and renewable energy sources gaining traction in our transportation infrastructure, battery technology is a key factor for EVs that could have far-reaching implications.
Firstly, there are obvious impacts on oil companies as people switch from petrol or diesel-powered cars to electric ones. This decrease in demand will cause problems across the industry, with many jobs at risk as well as potential financial losses due to lower sales.
On top of this, new forms of transportation such as ride sharing services using EVs also pose threats to traditional car rental businesses and taxis.
However, beyond these issues lie opportunities too; advances in battery technology would create growth in an array of sectors. The raw materials needed to make batteries are already seeing large investments and these should be expected to increase if we continue down this path towards electrification of transport. It is likely that sustainable energy providers will benefit from more efficient storage solutions for electricity which can come from solar panels or wind turbines; further increasing alternative fuel usage even more so than current levels.
It's clear that the shift from fossil fuels to renewables has significant effects on various markets around the world – both positive and negative – but understanding how they interact with each other is necessary before making any decisions about adopting EV technology en masse.
How Will The Cost Of Evs Compare To Traditional Cars In The Future?
It is safe to say that electric vehicles (EVs) are here to stay. With their popularity on the rise, it is important to consider how the cost of EVs will compare to traditional cars.
According to a recent survey, over 77% of potential EV buyers have cited affordability as one of their main concerns when considering an EV purchase. This statistic highlights just how crucial it is for us to understand what this cost comparison looks like now and into the future.
At present, EVs remain relatively expensive compared with gasoline-powered cars due to higher upfront costs associated with battery packs and other components. That said, there are many incentives such as tax credits and rebates available at the state and federal level which can help reduce these prices significantly. In addition, while gas-powered cars require regular maintenance such as oil changes or brake repairs, EVs require much less frequent servicing resulting in long-term savings for owners.
Looking ahead, experts predict that by 2023 the cost of owning an EV will be equivalent or even lower than conventional cars due largely in part because of major investments being made by car manufacturers across various industries towards developing more efficient batteries and motors. As technology continues to evolve and become more accessible, we expect that further improvements could result in decreased production costs for EV parts thus making them even more affordable moving forward.
The advantages associated with electric vehicles make them increasingly attractive for consumers looking for sustainable transport options without compromising quality or performance – all at potentially reduced costs compared with traditional petrol cars. It remains clear then that understanding how these two types of motor vehicle compare from a financial perspective is key if we want people to continue investing in greener transportation solutions well into the future.
What Are The Safety Implications Of Evs?
When it comes to electric vehicles (EVs), safety is a major consideration. EVs have unique risks and safety implications that must be taken into account when assessing their viability as an alternative to traditional cars. In this article, I will explore the various safety implications of EVs in order to provide an overall understanding of them:
First, let's look at the potential for accidents involving EVs. While some argue that these vehicles are safer than regular cars due to their lack of internal combustion engines, there is still a risk associated with driving or being in one.
This includes the possibility of battery fires or malfunctioning components leading to road accidents. Additionally, since many countries do not yet have specific regulations concerning EV safety standards, they may pose a greater risk than traditional cars.
The second safety implication of EVs concerns environmental hazards. As electricity is generated typically through burning fossil fuels like oil, coal and natural gas, emissions from producing energy to power EVs can contribute significantly to air pollution and global warming if pre-existing infrastructure isn't updated first. Furthermore, most batteries used in current models contain hazardous materials such as lithium which could leak out during production or disposal processes and cause further harm to humans and wildlife alike.
Lastly, there are also cyber security threats posed by EVs since many are connected wirelessly via Bluetooth or other technologies. If hackers were able to gain access to certain controls within the vehicle then they could potentially manipulate its performance or even disable it completely while on the road – thus creating serious public safety risks.
Overall, it is clear that there are numerous safety implications related to electric vehicles that need consideration before adoption rates begin increasing significantly across society; both from a physical perspective regarding accidents/emissions but also from a cybersecurity standpoint given their wireless connections capabilities:
Physical Safety Implications
Accident Potential
Environmental Hazards
Cyber Security Threats
What Technologies Are Necessary For Evs To Become Widely Adopted?
I can almost hear the hum of electric motors, as they set out to revolutionize not just transportation but also energy production and consumption.
The current H2 – what technologies are necessary for EV's to become widely adopted? – is a critical question that needs to be answered if we want EVs to have a future in our society. To fully answer this question, we need to consider various components such as EV charging infrastructure, battery technology, automation systems, renewable energy sources and electric motor design.
The first technology that must be addressed is the charging infrastructure. Suppose people are going to switch from traditional gasoline cars to electric vehicles. In that case, there have to be adequate access points where drivers can easily recharge their batteries at any time.
This means creating more public charging stations across major cities and highways so that drivers don't have any range anxiety when driving an EV. Furthermore, these new charging stations should also come equipped with different levels of chargers depending on how quickly someone wants/needs their car recharged; fast-charge being optimal for those who need quick top-ups during long drives.
The second factor is advancements in battery technology which will help make EVs more efficient than ever before while minimizing environmental impact through reduced emissions.
Lithium Ion batteries currently provide one of the most powerful solutions available today however research into alternative materials such as solid state batteries may lead us closer towards commercializing mass produced EVs with longer ranges and faster charge times! Additionally, automated systems within the vehicle itself can optimize its performance by utilizing predictive algorithms and smart sensors which actively monitor power output and adjust accordingly based on driver inputs or terrain conditions like hilly roads or steep inclines.
Lastly, improvements in electric motor design are needed along with reliable access to renewable energy sources that can fuel EVs over long distances without compromising their efficiency or draining precious resources from natural habitats located near urban areas.
Developing robust yet lightweight motors would allow manufacturers to further reduce weight (which directly affects both range and speed) while providing greater control over acceleration dynamics leading up hill climbs or passing other vehicles on the highway safely without losing too much momentum.
To sum up, all these elements must come together if we wish for EV adoption rates to increase significantly among everyday consumers; addressing each component separately won't suffice since they depend heavily upon one another for ultimate success in achieving widespread usage throughout our global economy. Hopefully investments into research & development can bring forth meaningful innovations sooner rather than later so that everyone stands a chance at benefitting from this revolutionary form of transport!
What Other Environmental Factors Could Be Affected By Evs?
When it comes to electric vehicles (EVs), there are more environmental factors at play than just fuel efficiency and carbon emissions. This current H2 looks into what other areas could be affected by the widespread adoption of EVs, such as:
Air pollution
Renewable energy
Battery life
Fuel efficiency
The oil industry is one that heavily relies on gasoline and diesel engines, but with the rise of EVs this paradigm may soon shift dramatically. As a result, air pollution would likely decrease significantly due to fewer exhaust fumes released from petrol cars. Additionally, renewable energies like solar power can become useful in powering these new EV batteries which have longer lifespans compared to those found in traditional combustion engine automobiles. Consequently, this means less reliance on fossil fuels for electricity generation and thus reducing overall greenhouse gas emissions.
Furthermore, battery technology has seen great advancements over recent years making them smaller yet more powerful than ever before. This has allowed for greater range and improved performance of electric vehicles over their internal combustion counterparts. With advances in charging infrastructure and decreasing costs associated with owning an EV, many consumers are now turning towards buying one instead of a gasoline car or truck. Thus leading to higher levels of fuel efficiency when driving long distances without having to stop for frequent recharging sessions – something not possible with conventional gasoline cars.
Overall, the impact of electric vehicles on the environment could potentially be huge if they were widely adopted across the world's population. Not only do they offer better air quality through reduced emissions but also provide access to cleaner forms of transportation powered by renewable sources like wind turbines or solar panels – all while providing drivers with increased fuel savings every time they hit the road!
Conclusion
The conclusion I have come to is that electric vehicles are here to stay, and the oil industry will need to evolve in order to remain competitive. The costs of EVs may be higher than traditional cars right now, but as technology advances they will become more affordable over time – making them a viable alternative for many consumers.
Furthermore, safety standards have improved greatly with recent advancements in EV technology, allowing these cars to become even safer than their gasoline-powered counterparts. Finally, there are many other environmental factors that could be positively affected by increased adoption of EVs such as air quality and greenhouse gas emissions – which can only improve our planet's health dramatically!
In short, it is clear that electric vehicles represent an incredible opportunity not just for the automotive industry but also for the global economy and environment as a whole. They present an unprecedented chance for us all to reduce our dependence on fossil fuels and make a real difference when it comes to climate change and sustainability. To put it simply: electric vehicles are like no other revolution we've ever seen before – one that has the potential to completely transform the way we live!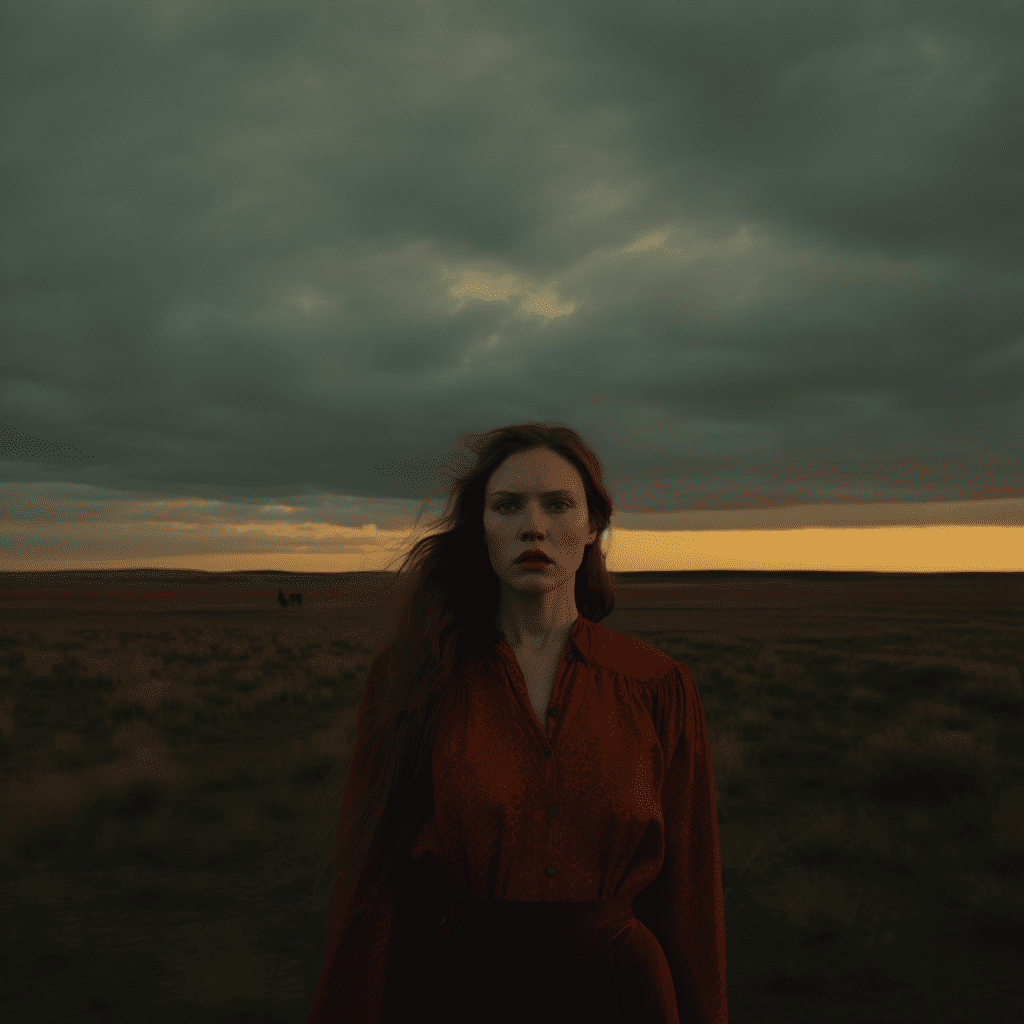 Olivia's writing is not only informative but also inspiring. She has a knack for telling stories that capture the essence of cycling and the joy it brings to people's lives. Her writing has been praised by readers and industry experts alike for its clarity, depth, and authenticity.
In addition to her writing, Olivia is also an avid cyclist. She enjoys exploring new trails and routes and has participated in several cycling events and races. Her first-hand experience with cycling gives her a unique perspective on the sport, reflected in her writing.
Overall, Olivia is a talented writer passionate about cycling and dedicated to producing high-quality content for FlatironBike. Her contributions to the magazine have helped make it a go-to source for cycling enthusiasts worldwide.