It's 2023, and hybrid bikes are quickly becoming the go-to mode of transportation. Gone are the days when commuting meant sitting in traffic or waiting for public transit—now you can hop on a bike and get to your destination in no time! Not only that, but hybrid bikes offer countless opportunities to explore new places while getting some exercise in at the same time. In this article, we'll look at how hybrid bikes have become an essential part of everyday life and why they're more popular than ever before.
We all know that regular cycling is great for our physical health—it's low impact, it helps us stay fit, and it can even reduce stress levels. But what many people don't realize is just how convenient riding a bike can be too. With a hybrid bike, you can enjoy the convenience of being able to use both roads and trails without needing two separate bikes! Plus, with certain models featuring electric motors, you won't even need to break a sweat if you don't want to.
So whether you're looking for an exciting way to commute or simply want to experience nature up close, there's something special about hopping onto a hybrid bike and hitting the road (or trail). Read on to find out all that hybrid bikes have to offer in 2023!
Benefits Of Hybrid Bikes
As we move into 2023, it's clear that hybrid bikes are becoming increasingly popular. Not only do they provide an efficient means of transportation, but they also offer a great way to get some exercise and explore new places. Here, we'll take a look at the many benefits of owning a hybrid bike in this modern age.
For starters, hybrid bikes are incredibly versatile because they have features from both mountain and road bikes. This allows riders to easily switch between different terrain types with ease – perfect for those who want to mix up their daily commute or weekend adventure! Additionally, these hybrids come equipped with wide tires and shock absorbers which make them much more comfortable than traditional road bikes when riding on rougher surfaces like dirt paths or cobblestones. The wider handlebars also give riders more control over the bike no matter what type of surface you're on.
Finally, these hybrid bicycles can be used for all sorts of activities such as commuting to work, running errands around town, exploring nature trails or city streets alike – whatever suits your lifestyle best! With so many advantages combined in one package, it's easy to see why these machines have become so popular among cyclists everywhere. Transitioning seamlessly from commuting to exercise has never been easier thanks to the amazing capabilities of the modern-day hybrid bike!
Types Of Hybrid Bikes
When it comes to choosing a hybrid bike, there are many models available and each offers something unique. From gravel bikes for the off-road enthusiast to folding models perfect for city living – no matter what type of rider you are, there's sure to be a hybrid option that suits your needs! Let's take a look at some of the most popular types:
Cruiser Bikes: These hybrids offer upright seating positions and wide handlebars for maximum comfort during long rides. They usually come with suspension forks, making them great for smooth cruising on roads or trails alike.
Electric Hybrid Bikes: For those looking for an extra boost while riding, electric hybrids provide just that! With their powerful pedal assist motors and high capacity batteries, these machines can easily tackle hills and longer distances without breaking a sweat.
Folding Models: If storage space is limited in your home, then consider getting one of these lightweight bicycles which fold up into a much smaller size than traditional frames. Perfect for commuting by bus or train!
Gravel Bikes: This style allows riders to explore rugged terrain like gravel paths but still maintain control over the machine thanks to its wider tires and shock absorbers. Ideal for adventure seekers who want to go where few have gone before!
Suspension Hybrids: Comfort should never be sacrificed when cycling – this is why so many cyclists opt for suspension hybrids with front and rear shocks built right into the frame. You'll feel confident taking on any surface with ease knowing that you're well protected from bumps along the way.
No matter what type of hybrid bike you choose, they all offer amazing versatility that make them ideal companions both on short commutes around town as well as adventurous journeys across unknown lands. Whether you're going out for leisurely rides or pushing yourself physically – owning one of these trusty two-wheeled friends will undoubtedly help bring joy back into cycling again!
Comfort And Safety Features
When it comes to riding a hybrid bike, comfort and safety are key. Luckily, modern hybrids come with many features that make them both safe and comfortable for everyday use. From adjustable seats to powerful disc brakes – let's take a look at some of the most common comfort and safety features:
Adjustable Seats: A good fit is essential for long-distance rides or tough terrains, so having an adjustable seat can be a real lifesaver! With easy height adjustment options, you'll have no problem finding your perfect position on any journey.
Disc Brakes: Unlike traditional rim brakes, disc brake systems offer superior stopping power even in wet conditions. They also require much less maintenance over time than other braking systems – making them ideal for commuters who need reliable performance day after day.
Shock Absorbers: When taking on bumpy trails or cobblestone streets, shock absorbers built into the frame will help ensure a smooth ride every time. Whether you're tackling steep inclines or cruising downhill – these suspension systems will keep you comfortable all along the way!
No matter which type of terrain or distance you plan on covering, there's always something special about hopping onto a trusty two-wheeled companion that allows us to explore our world without sacrificing comfort or safety. With their versatile designs and impressive features – hybrids continue to be one of the most popular choices among cyclists today!
Popular Accessories
As you hit the open road and enjoy the freedom that comes with cycling, it's always important to have the right gear. From bike lights for night-time riding to security locks for urban adventures – there are plenty of accessories available today that will help make your journey even more enjoyable! Let's take a look at some of the most popular items:
Bike Lights: Whether you're commuting in the evening or heading out on an overnight ride – having good lighting is essential. With rechargeable LED headlights and taillights, you'll be able to see and be seen from miles away.
Bike Bags: Bicycle bags come in all shapes and sizes these days, so finding one that fits your needs should be easy. Not only do they provide extra carrying capacity but they also keep your belongings safe while you ride.
Bike Locks: Keeping your beloved two wheels secure is crucial when travelling through busy streets or leaving them unattended during errands. Look for high quality bike locks which can withstand cutting tools as well as tampering attempts by would-be thieves.
From sleek helmets to convenient racks – there's no shortage of incredible accessories designed specifically for hybrid bikes. And with improved designs and technology, cyclists now have access to products that are both stylish and functional!
Cost And Maintenance
The cost of owning and maintaining a hybrid bike can vary greatly depending on the type of model you choose. Entry-level hybrids are often quite affordable, while higher-end models may carry a hefty price tag. But don't forget about maintenance costs – if you plan to keep your bicycle in good shape for years to come, regular tune-ups and repairs will be necessary.
Fortunately, there are plenty of ways to save money when it comes to bike maintenance. Investing in quality parts, taking advantage of do-it-yourself tutorials online, or bringing your ride into a reputable shop all help keep down the total amount spent over time. Plus, certain types of lubricants and cleaning products can extend the life of your components even further!
When investing in any two wheeled vehicle it's important to understand what kind of upkeep is required as well as how much that might add up to financially. With some simple preventive measures and a bit of research, you'll have no trouble keeping your hybrid running smoothly so you can enjoy many miles together!
Looking after our environment has become increasingly important in recent years. In the next section we'll explore the environmental impact associated with hybrid bikes and discuss why more people are choosing them for their daily transportation needs.
Environmental Impact
In today's world, we're looking for ways to minimize our environmental impact and reduce air pollution. Hybrid bikes are an excellent choice for those who want a sustainable form of transportation that helps reduce their carbon footprint. Here's why:
Hybrid bikes are powered by your own energy, which means they emit zero emissions. This makes them much more eco-friendly than cars or motorbikes when it comes to getting around town.
They require far less maintenance than other types of vehicles, meaning fewer chemicals used in the process and less waste in landfills over time.
When you ride a hybrid bike instead of relying on public transport or driving, you're contributing directly to reducing air pollution in cities and towns across the globe.
Bicycle commuting is also great exercise! Not only will you be helping the environment but you'll also benefit from improved physical health and mental well-being while doing so.
The advantages of investing in a hybrid bike go beyond just saving money on fuel costs – they can help make a real difference in protecting our planet and keeping our communities cleaner too! With their versatility and convenience, it's no wonder these bicycles have become increasingly popular throughout the years as people strive to live more environmentally friendly lives.
Conclusion
In conclusion, hybrid bikes are an excellent choice for both commuters and exercisers in 2023. They provide the perfect combination of convenience, affordability, and versatility to meet a variety of needs. Their comfort and safety features make them ideal for leisurely rides as well as long distance commutes. With their multitude of accessories available, you can customize your bike to suit any need or style. Maintenance is relatively straightforward and inexpensive compared to other types of transportation. Plus, they have much less environmental impact than cars or even public transit – making them suitable for anyone looking to reduce their carbon footprint on the planet!
All in all, hybrid bicycles are a great way to get around town while also getting some exercise at the same time. Whether you're commuting to work or just out for an afternoon ride with friends, these trusty two-wheelers will take you wherever you want to go 'in a flash.' With so many options available from reputable brands, there's no reason not to hop on one today and start reaping the rewards that come with owning a robust yet fun machine like the hybrid bicycle!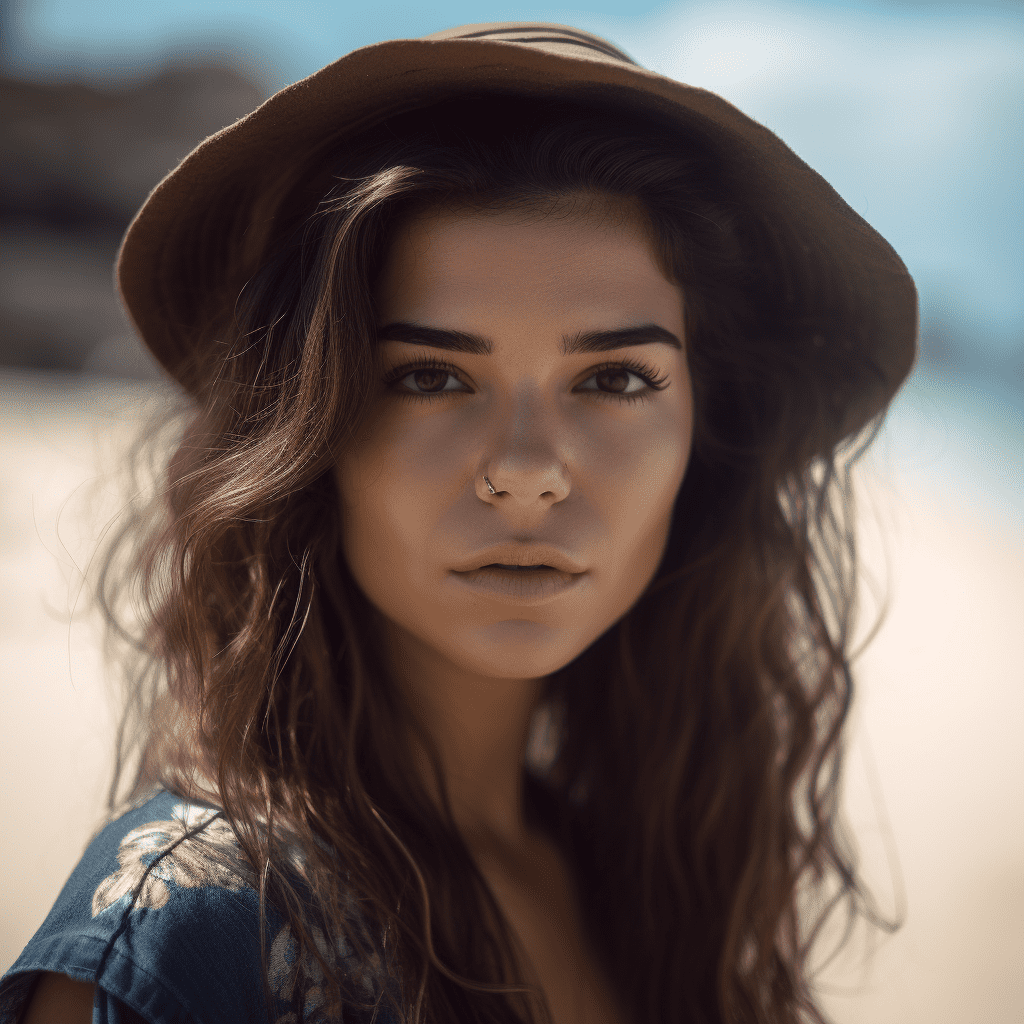 Olivia's writing is not only informative but also inspiring. She has a knack for telling stories that capture the essence of cycling and the joy it brings to people's lives. Her writing has been praised by readers and industry experts alike for its clarity, depth, and authenticity.
In addition to her writing, Olivia is also an avid cyclist. She enjoys exploring new trails and routes and has participated in several cycling events and races. Her first-hand experience with cycling gives her a unique perspective on the sport, reflected in her writing.
Overall, Olivia is a talented writer passionate about cycling and dedicated to producing high-quality content for FlatironBike. Her contributions to the magazine have helped make it a go-to source for cycling enthusiasts worldwide.